Flyability's new software Inspector 3.0 allows inspectors to create sparse points clouds that show them exactly where the defects they see in their inspection data are located within an asset.
Unlike most 3D modeling software, which requires several hours for processing, Inspector 3.0 can create a sparse point cloud in just 15-30 minutes (processing time is contingent on the amount of data being processed).
Inspector 3.0 doesn't require pilots to fly specific paths or collect visual data in specific types of ways, as is required with most photogrammetry software. Instead, inspectors can just fly their Elios 2 as they usually would inside an asset, and Inspector 3.0 uses the data the drone collects while in flight to create a sparse 3D model of the asset that was inspected.
The primary benefit to Inspector 3.0's quick, easy-to-make 3D models is that they allow inspectors to visualize the location of defects while still on-site during an inspection.
[Related read: What is the difference between Inspector 3.0 and other 3D modelling software?]
This information can be useful not just for inspectors, but for everyone involved in the maintenance process, allowing maintenance workers to see where work needs to be done, scaffolders to know where they need to build scaffolding, and site managers to know about the conditions inside their assets.
So how are inspectors actually using Inspector 3.0 in the field?
Keep reading to see some examples of 3D models created by inspectors using Inspector 3.0 in their work.
Sewer Inspections
Sewer inspections present several difficulties to inspectors.
Sewers can be hard or even impossible to access physically, they can contain dangerous gases, and they can have high water flows, which makes operating drones or other remote visual inspection tools in them complicated.
Sewer inspections are also challenging because the uniformity of sewer pipes can make it hard to determine the location of a defect seen in visual data collected remotely, by a drone or some other robotics solution.
But knowing the location of a defect is crucial in sewer inspections because maintenance workers may have to excavate in order to reach the area where work needs to be done. If they get the location wrong they'll have to continue digging, making the entire process take longer and cost more.
Inspector 3.0 has been helping sewer inspectors with their data localization needs by creating sparse 3D models that pinpoint the location of defects found in inspection footage.
Here is an image of a sparse 3D model made of a sewer system using Inspector 3.0: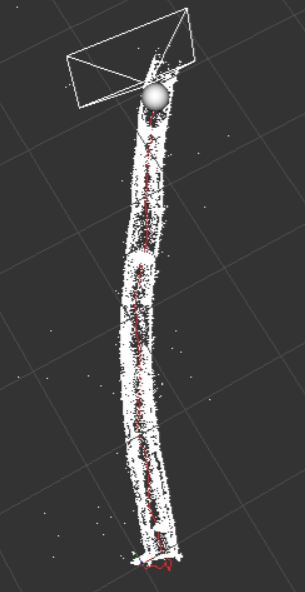 Tank Inspections
Tanks can also be a challenging environment for data localization because their surfaces are so uniform, which makes it hard to distinguish one area from another.
Inspector 3.0 is helping inspectors locate specific defects within large industrial tanks, including those used in industries such as Oil & Gas and Chemicals.
Inspector Markus Rockenschaub, managing director and founder of AEROVISION Drone Support GmbH, recently used Inspector 3.0 during a paper mill tank inspection.
The sparse point clouds he created with the software showed the specific location of rust, pitting, and other defects within the asset, which he was able to share with the paper mill owners so they could perform maintenance work on those areas.
Here are some images showing the 3D models of the tank that Rockenschaub created with Inspector 3.0: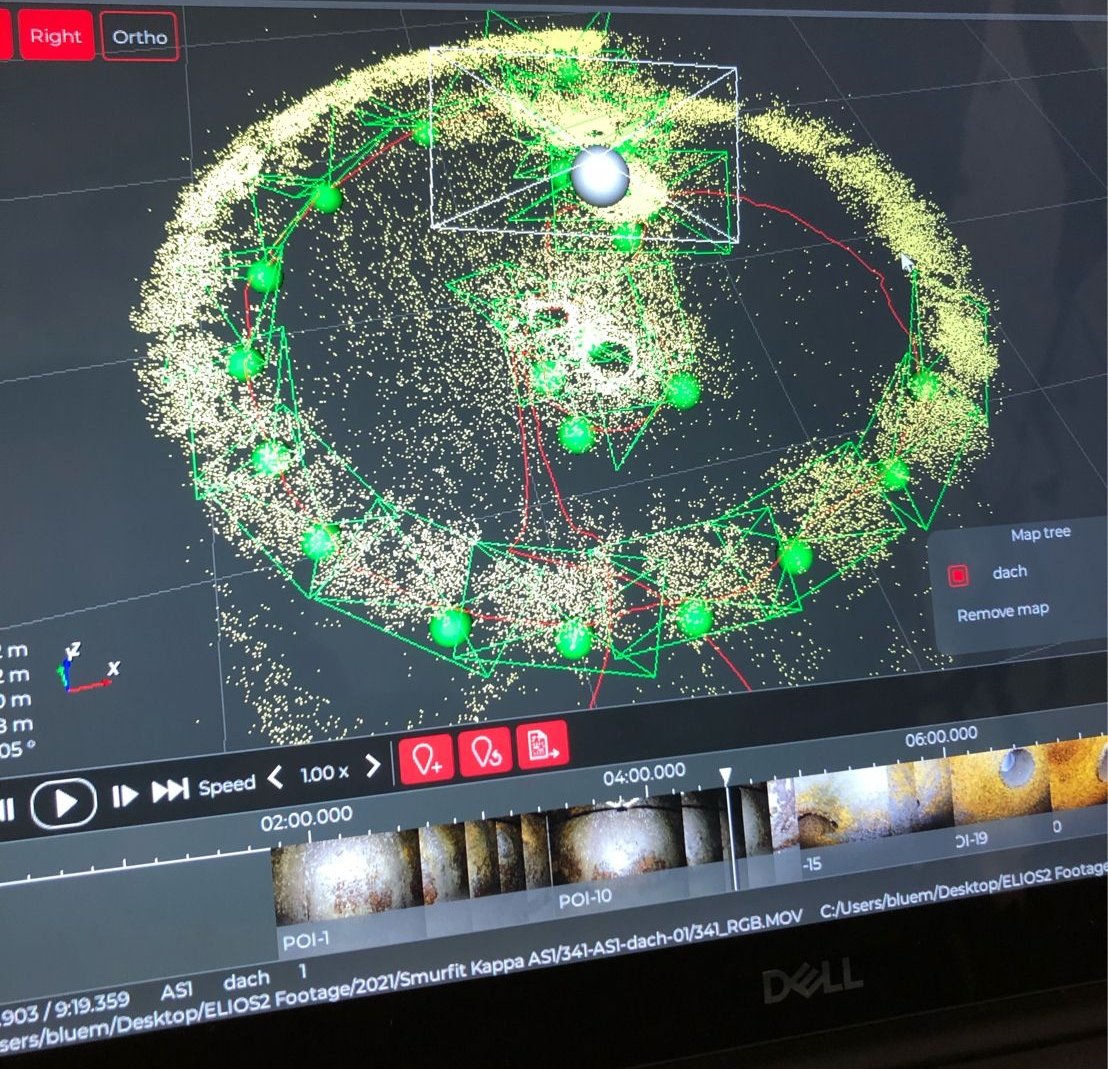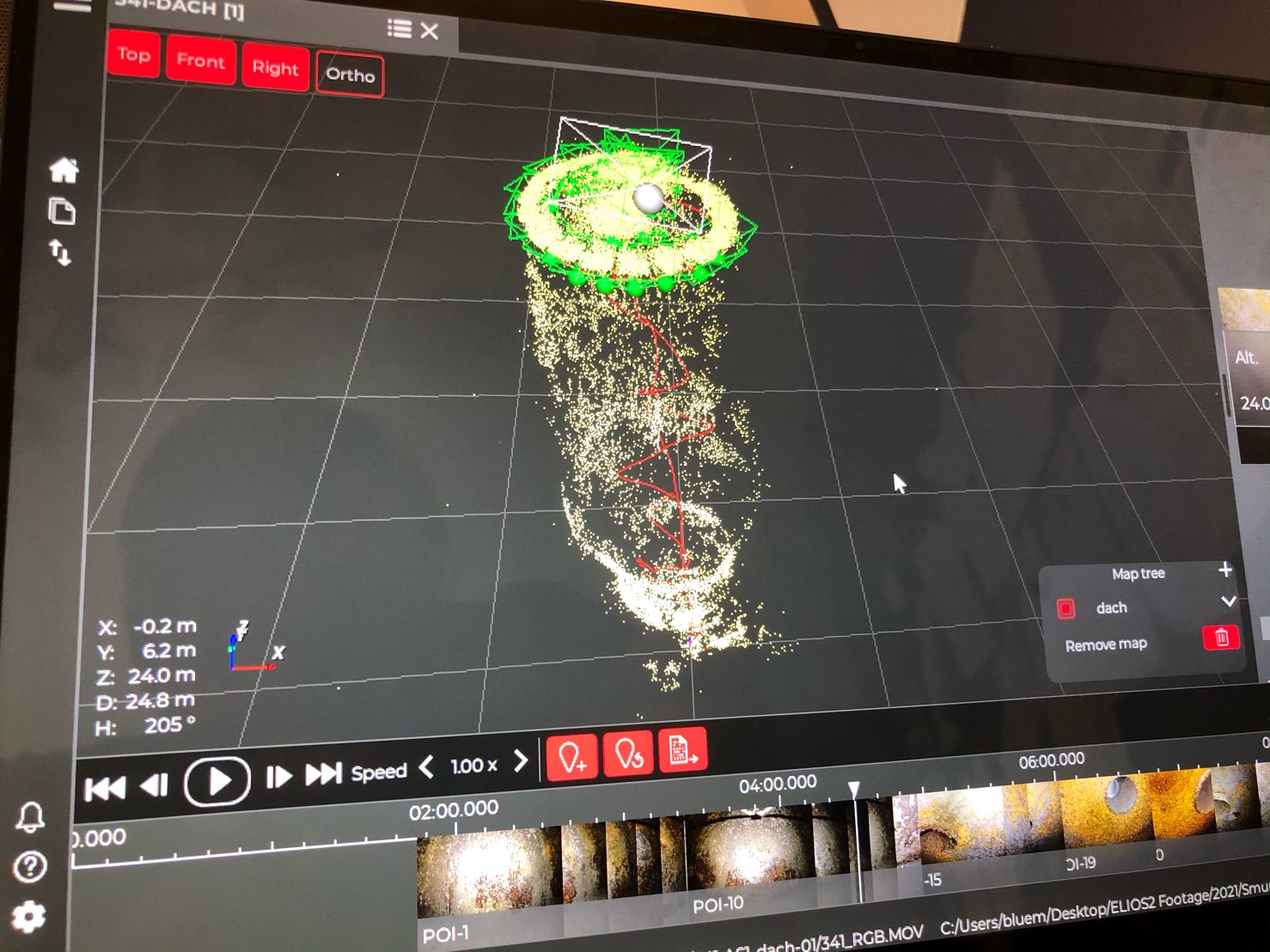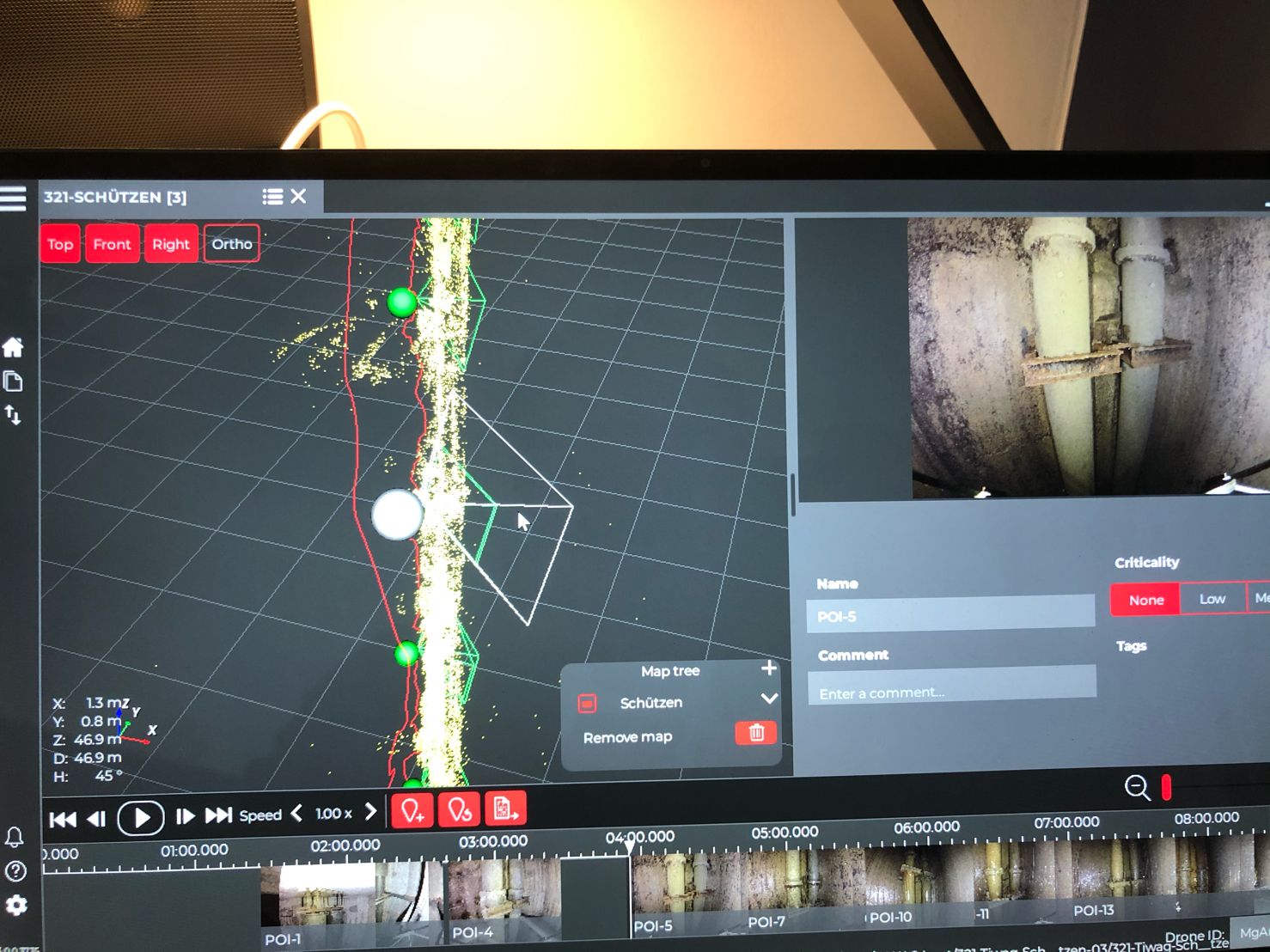 Read this case study to learn more about the paper mill tank inspection.
Hydrogen Reformer Inspections
Similar to tanks and sewer pipes, hydrogen reformers are incredibly uniform environments, where it can be almost impossible to know where something is located based purely on visual data.
Simon Kumm, Managing Director of InspecDrone, had inspected a hydrogen reformer twice before the launch of Inspector 3.0. For those inspections he used manual steps to identify the location of defects seen in his inspection footage, such as stopping the video and counting while running it at half speed, or placing his finger on the screen to track progress.
Inspector 3.0's sparse point clouds allowed Kumm to stop using these manual steps by providing him with accurate locational data for the defects he saw, saving him hours of work.
Here are some images showing the 3D models of the hydrogen reformer that Kumm created using Inspector 3.0: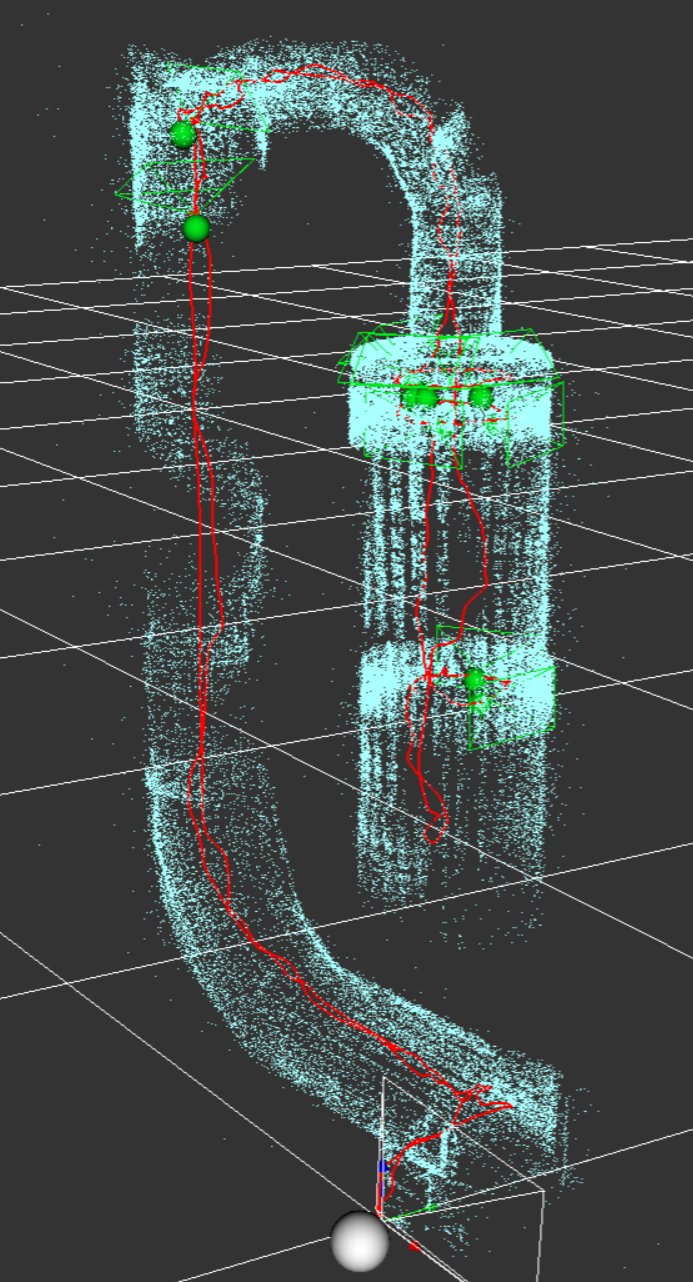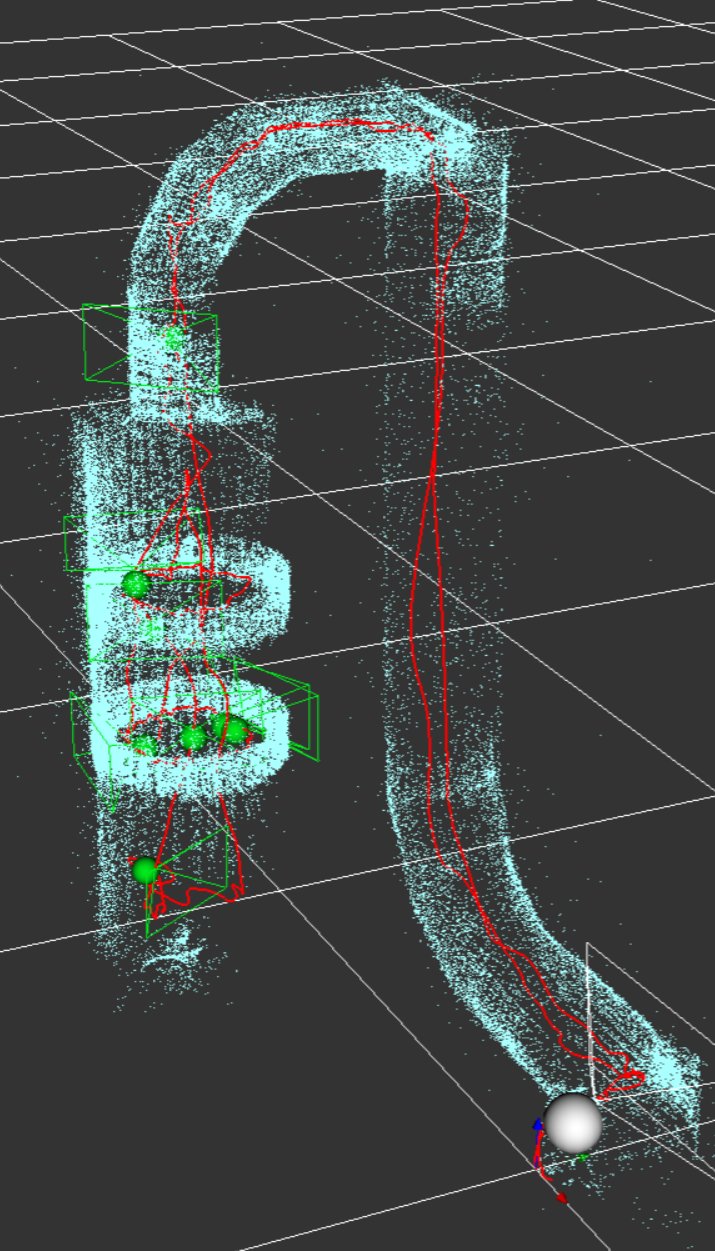 Read this case study to learn more about the hydrogen reformer inspection.
Chimney Inspections
Chimneys are another type of asset that can be challenging for data localization since they also present uniform environments, making it hard to know exactly where you are when reviewing visual data collected within them.
Here is an image showing a 3D model of a chimney created using Inspector 3.0: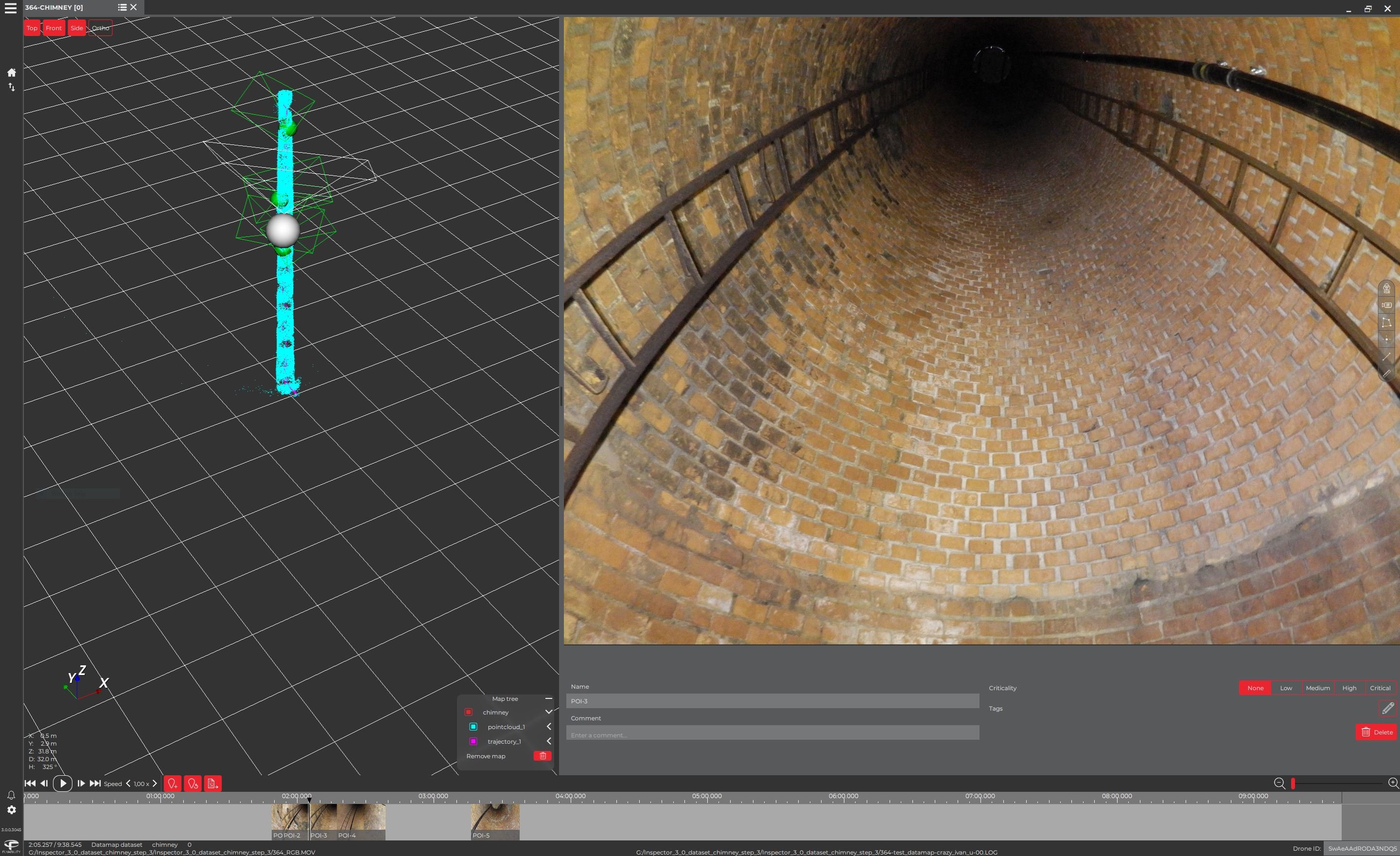 Where Do You Use Inspector 3.0?
Of course, these examples are just a few of the use cases we've seen recently for Inspector 3.0.
The software can help you with almost any internal inspection you need to do. We hear from inspectors all the time who are finding new ways to use the Elios 2 and Inspector 3.0 to improve data localization and their overall approach to internal inspections.
Do you have a use case for Inspector 3.0 that we should add to this article? Let us know by sending an email to media[at]flyability[dot]com.