Much more than a flying camera, Elios 3 is a powerful data-harvesting tool.
Relying on the power of computer vision and LiDAR mapping, Elios 3 is a versatile indoor drone opening doors to a world where performing systematic inspections does not require months of training, reporting is done intuitively on a 3D model of your asset, and situational awareness is built into the piloting app.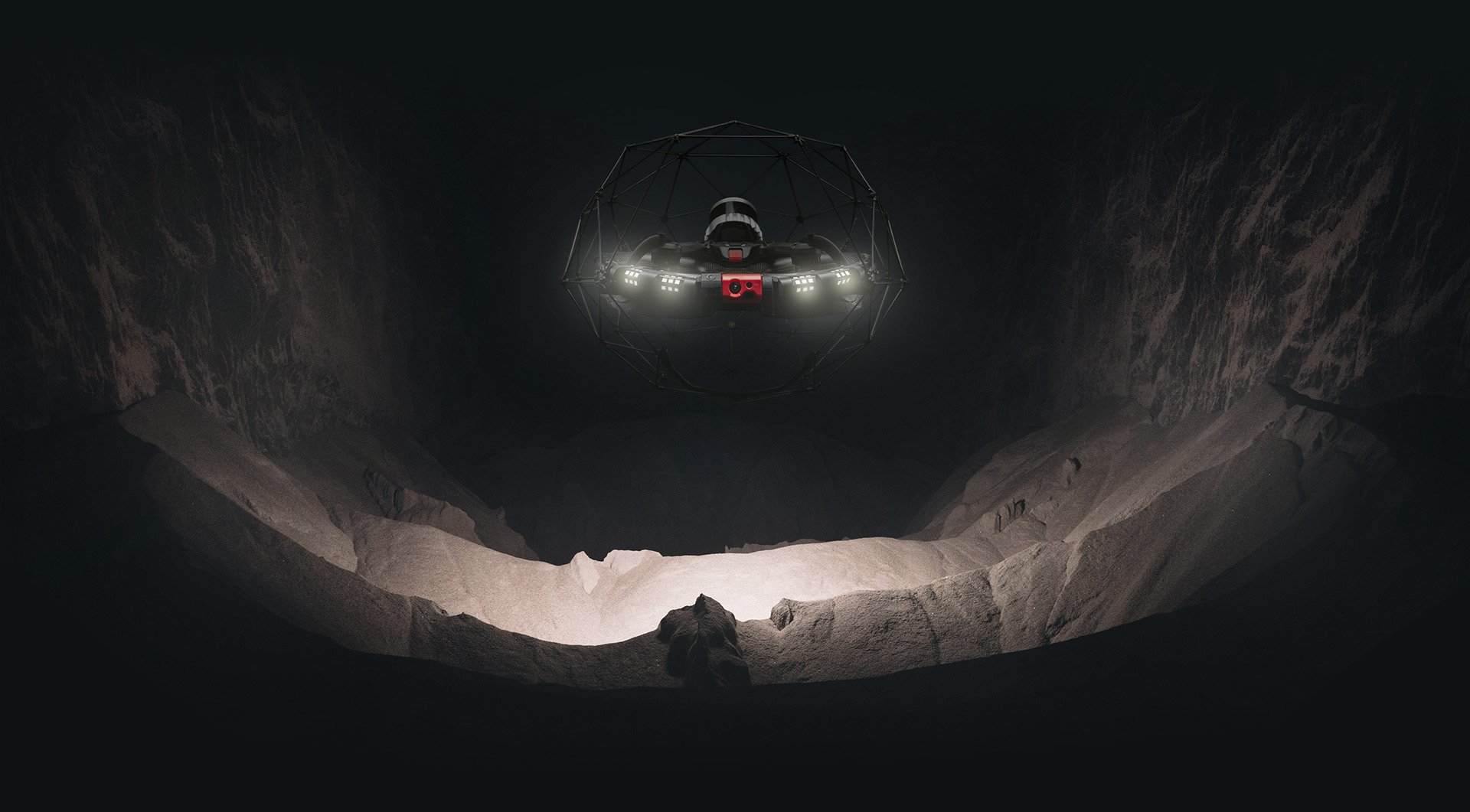 SLAM-Based Stabilization
Stone-still stability. No matter the conditions.
The all-new SLAM-based stabilization algorithm catches the tiniest unpredictable movements of the drone and instructs the flight controller to compensate for it. This allows for the drone to float in the air still as a stone even in the toughest conditions. With Elios 3, pilots from all skill levels will succeed at performing complex missions with close to no training.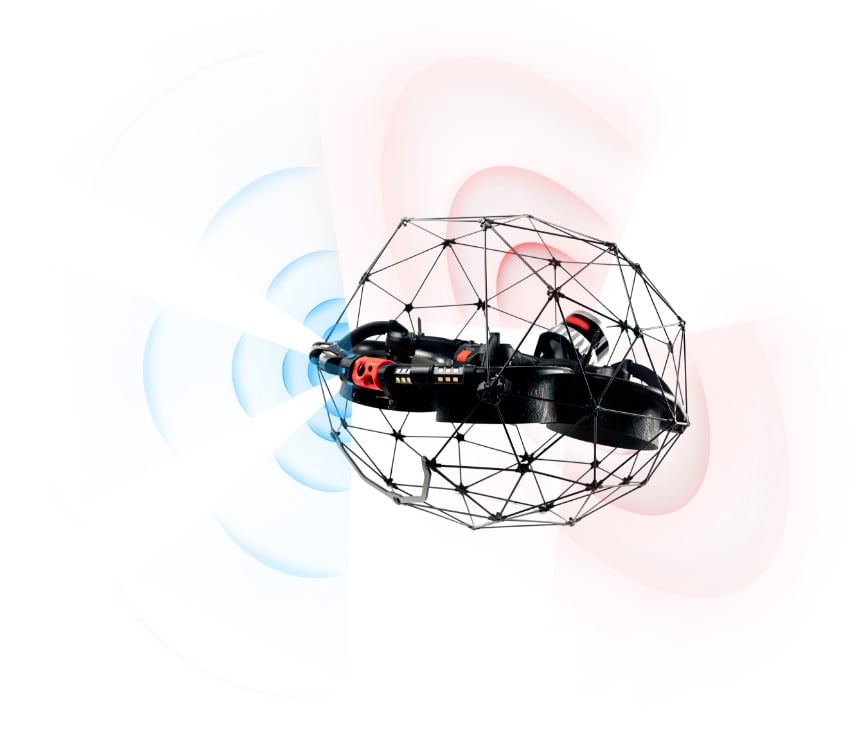 3D Live Map
Flawless locational awareness.
The embedded LiDAR constantly scans the surroundings to build a high-density point cloud map. This map is displayed instantly in the Cockpit App, empowering pilots with exceptional locational awareness. A real-time 3D view of the drone's trajectory and environment provides crucial data.
Always know where you are.
Assess inspection coverage.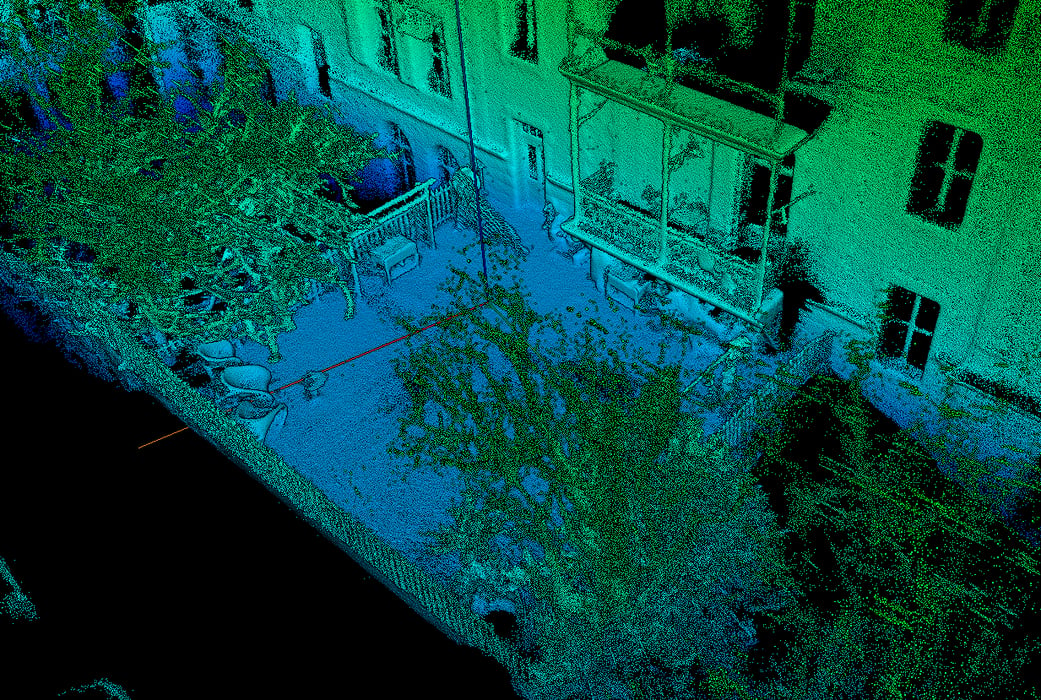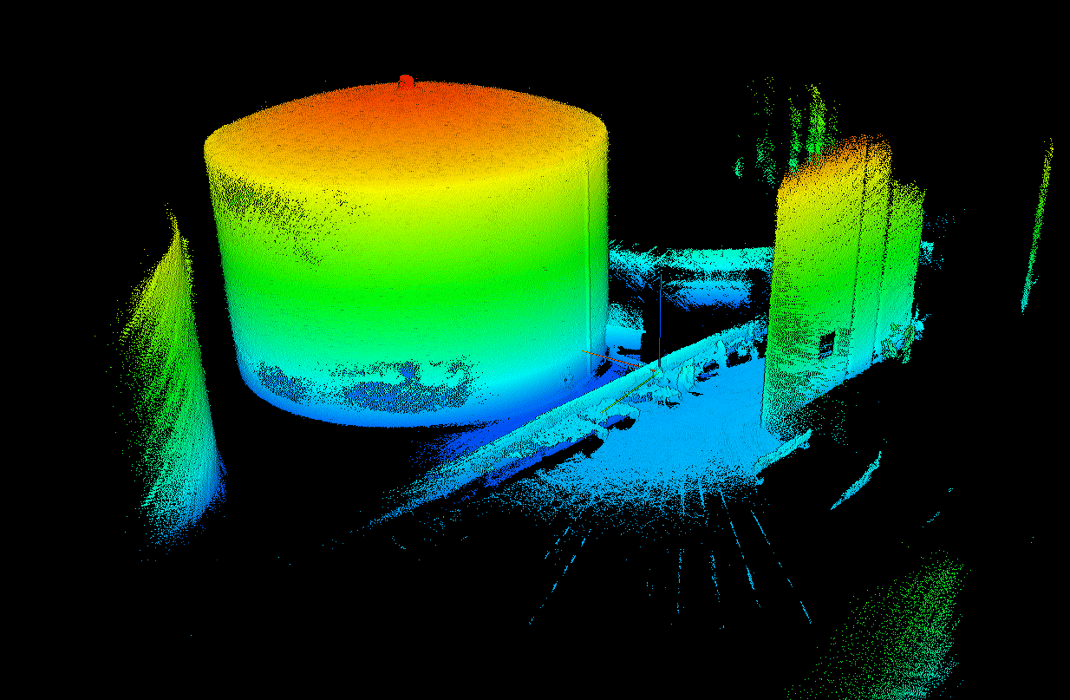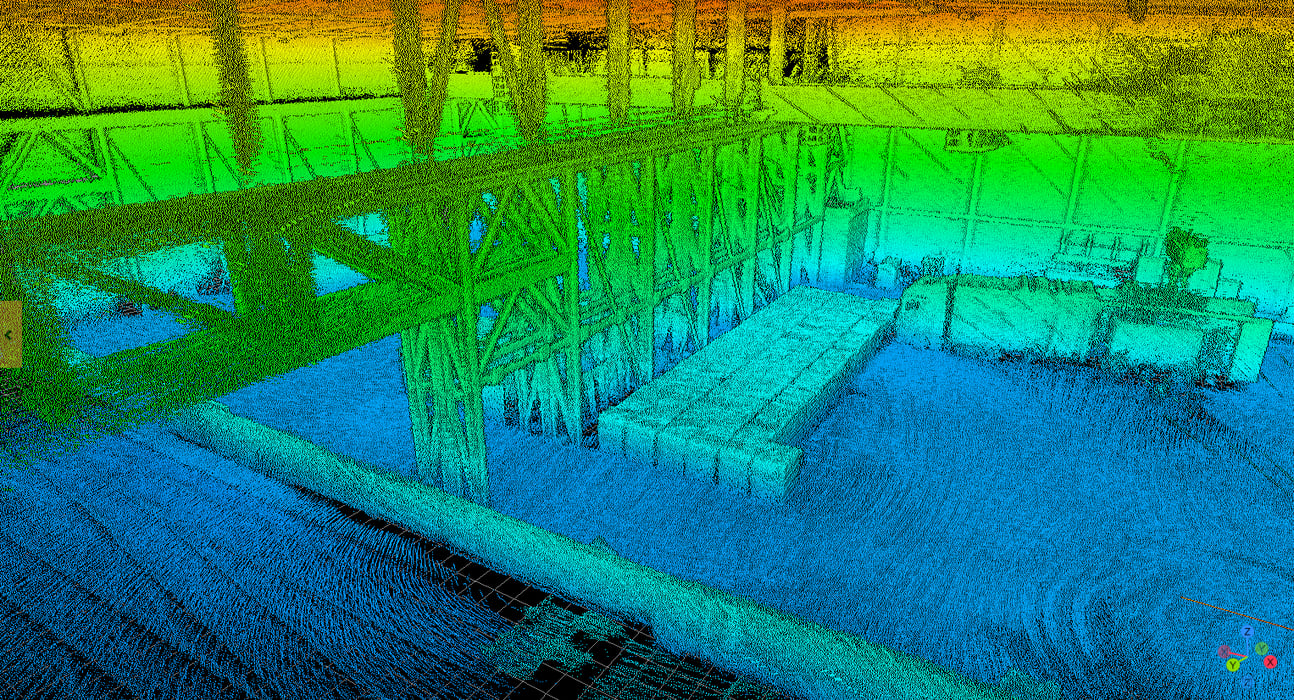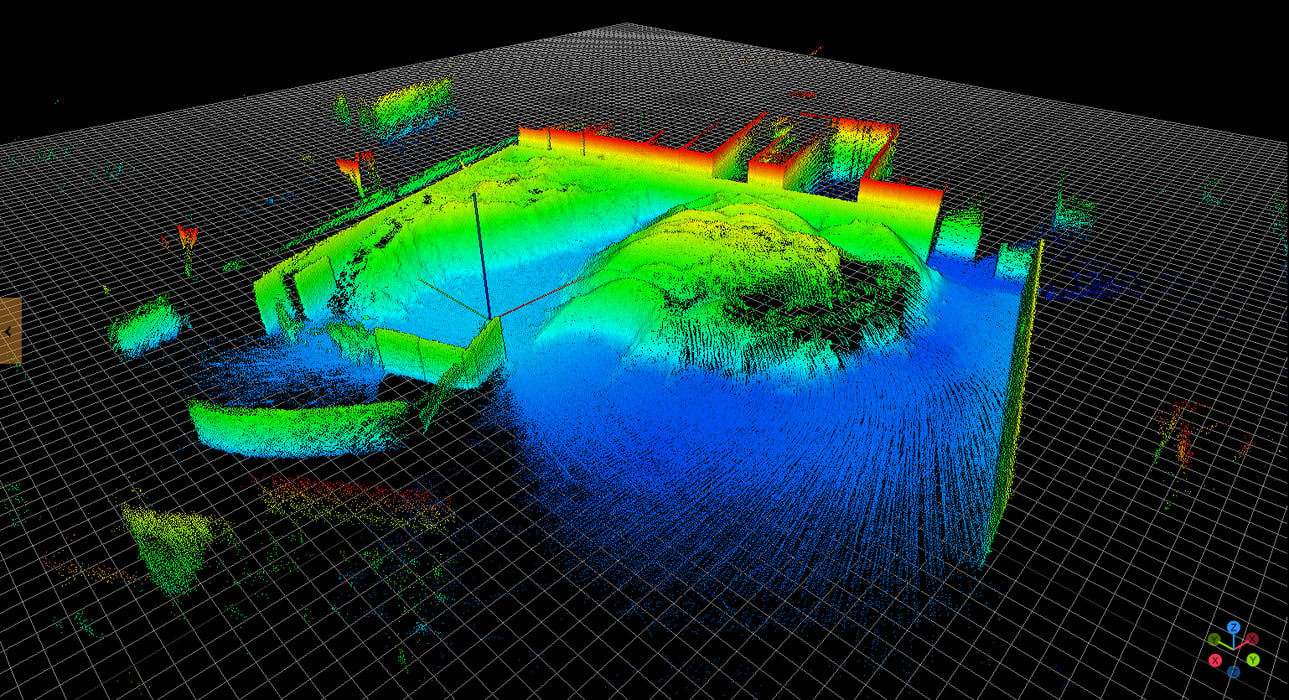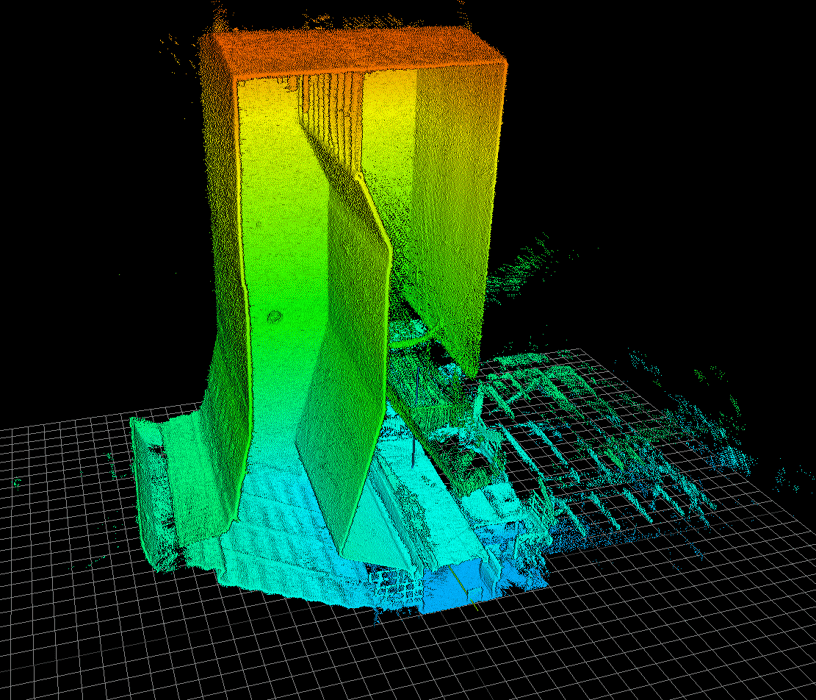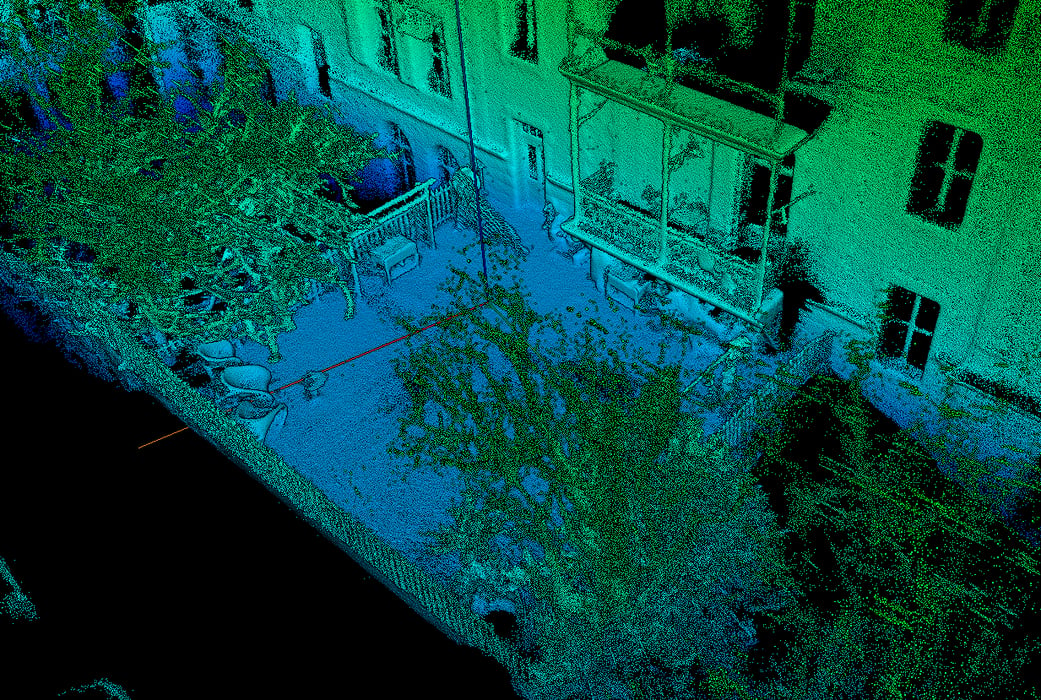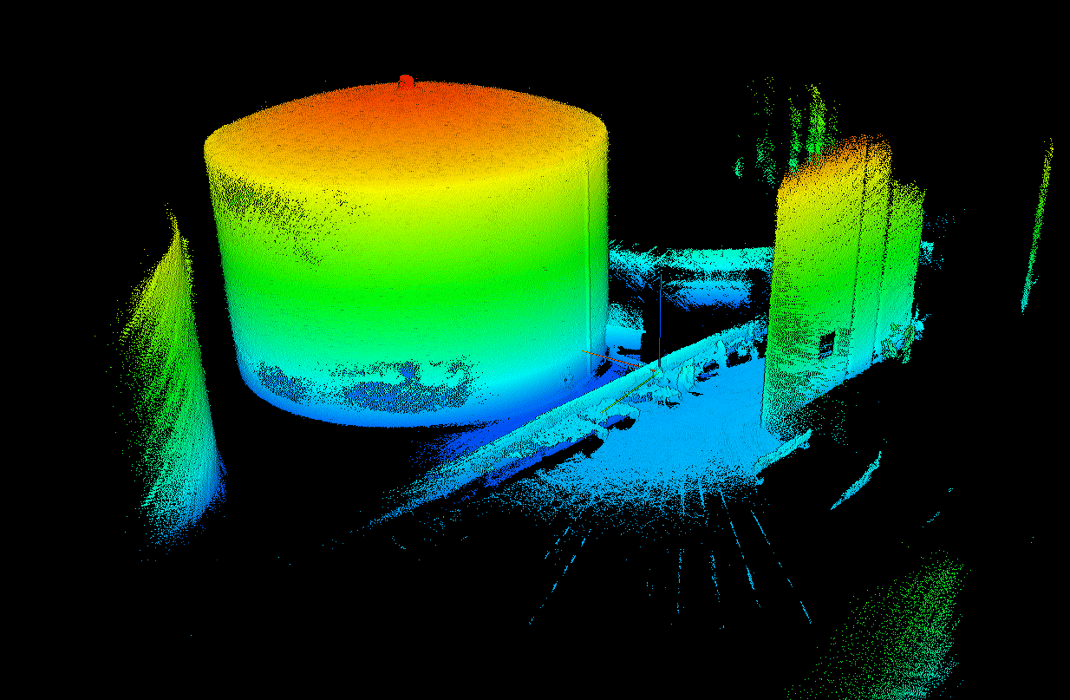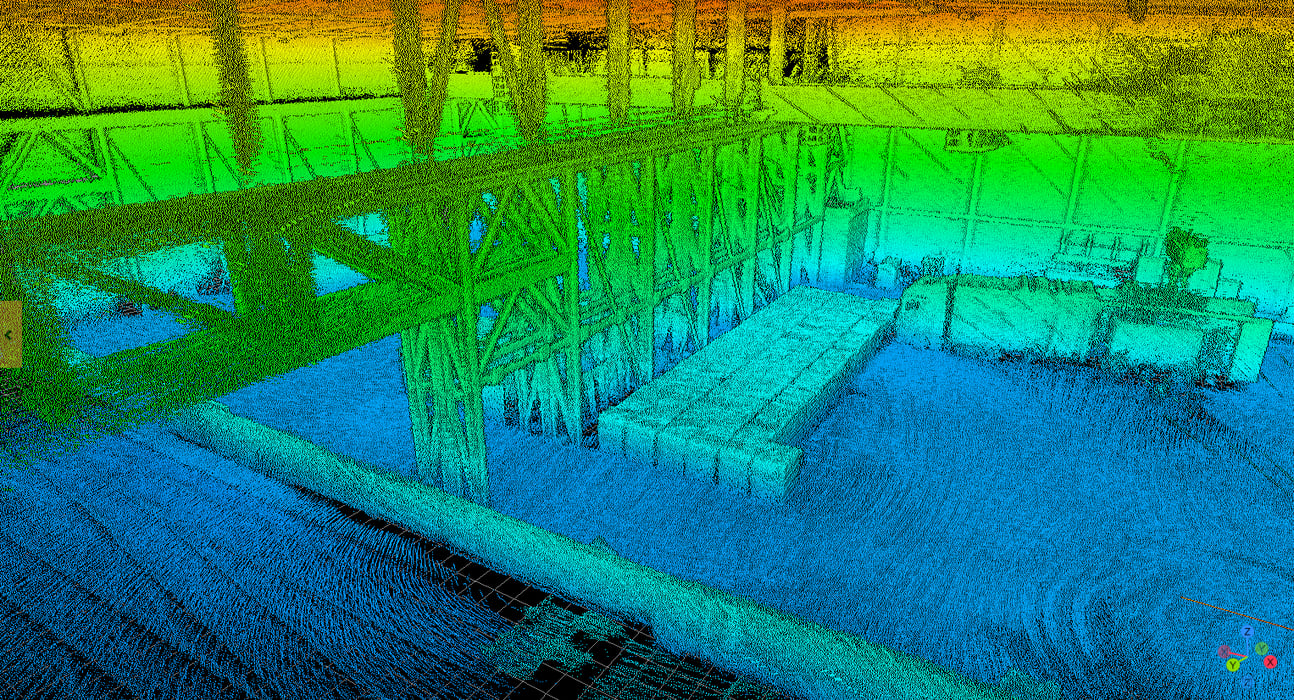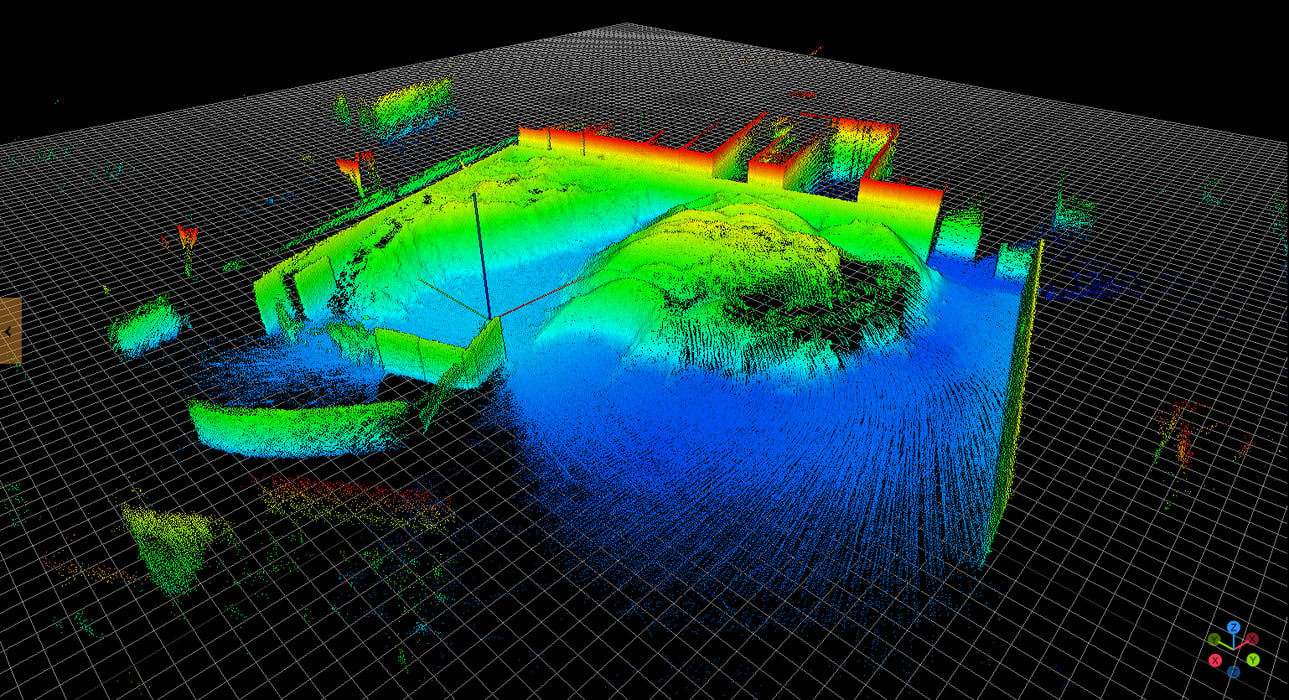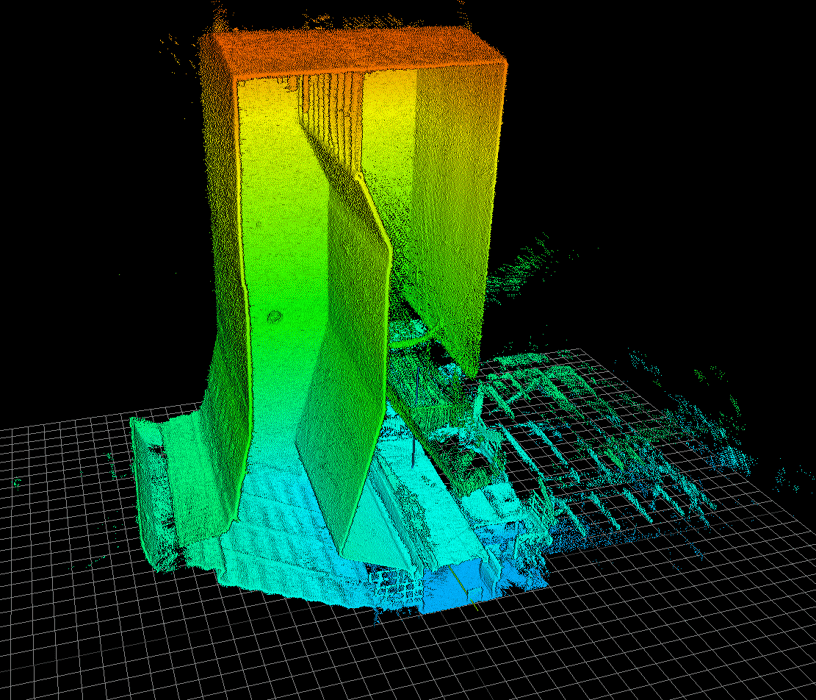 Modular Payload Bay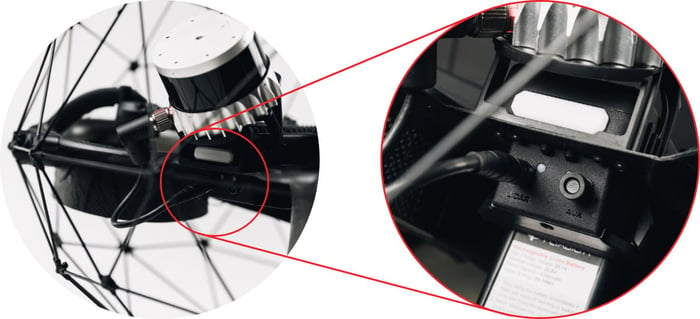 A versatile and future-proof inspection tool.
The modular payload bay features two ports. One dedicated to the LiDAR and one for auxiliary payloads. This unique integrated design provides aerial capabilities for a range of upcoming indoor applications. It turns Elios 3 into a versatile, future-proof tool, configured to fit your mission needs.

Close-Up Inspection Dedicated Payload
Supercharging data quality.
The static payload now comes with a fully unobstructed 180° field of view to a 4K camera, a thermal camera, and a distance sensor. The lighting system has been rethought from the ground-up to bring an even more powerful and homogeneous lighting experience. Thanks to the industry-leading oblique and dust-proof lighting system, looking for pitting, cracks, or build-ups becomes as natural as doing it manually with a flashlight. Elios 3 close-up inspection payload delivers stunning image quality, consistently smooth, even in the complete dark.

Oblique Lighting
Detect Pitting, Cracks, and Build Ups
Dust-Proof 16K Lumen Lighting
Traverse dusty place without losing sight of your objective

Extended Air-Time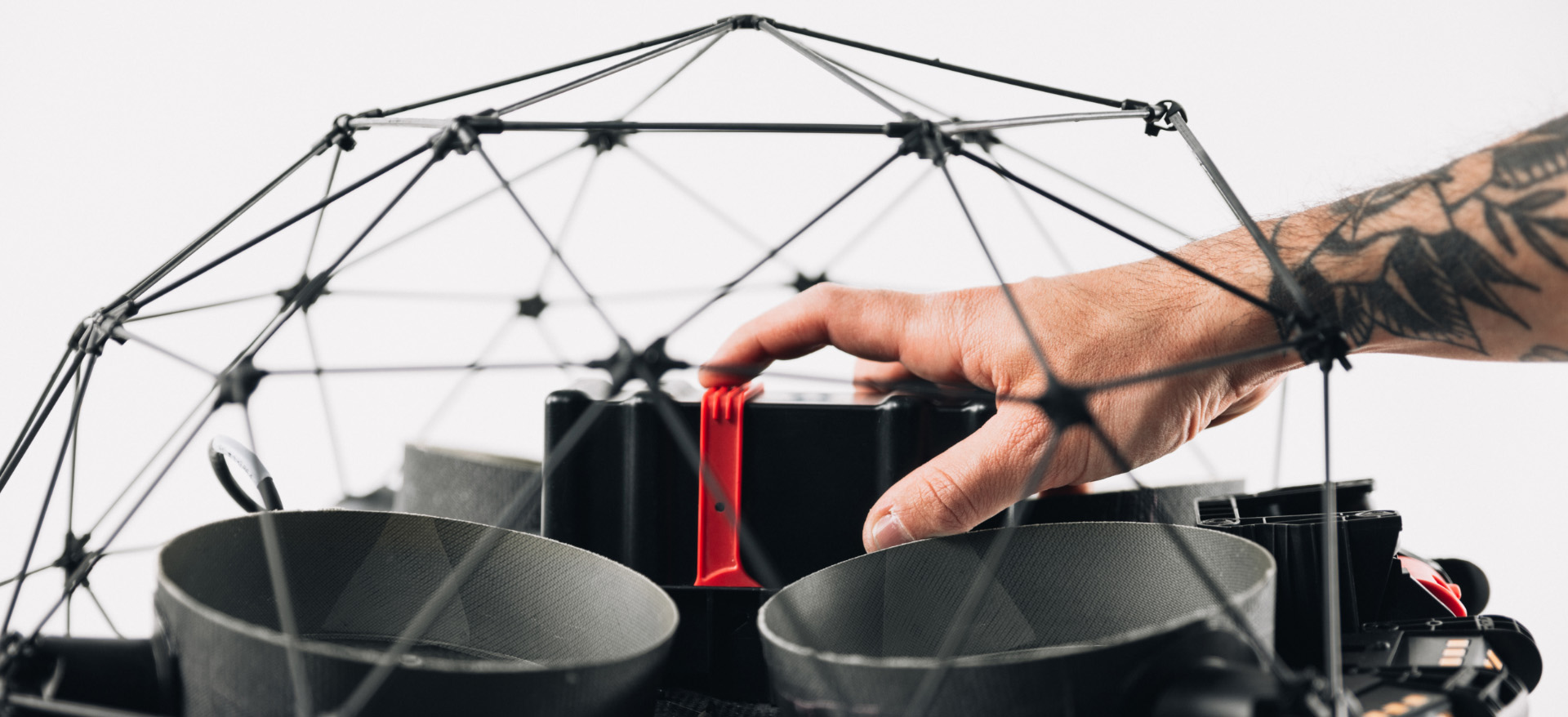 Do it all in one go.
The Elios 3 offers up to 12 minutes of flight time* so you can go the extra mile in every single flight. With a new insert & lock mechanism battery manipulations are easier than ever.
*Flight time without a payload mounted on the payload bay.
Testimonials
What our customers say about Elios
The stability in [dusty] cyclones was an 'AHA!' moment. It's amazing. Makes a big difference.
Order of magnitude change from E1 to E2, and now again from E2 to E3! Can truly scale the use of drones at Chevron by getting people who aren't experts to fly it.
Game changing, 10x better than Elios 2, a drastic improvement! Stability means more people can fly it.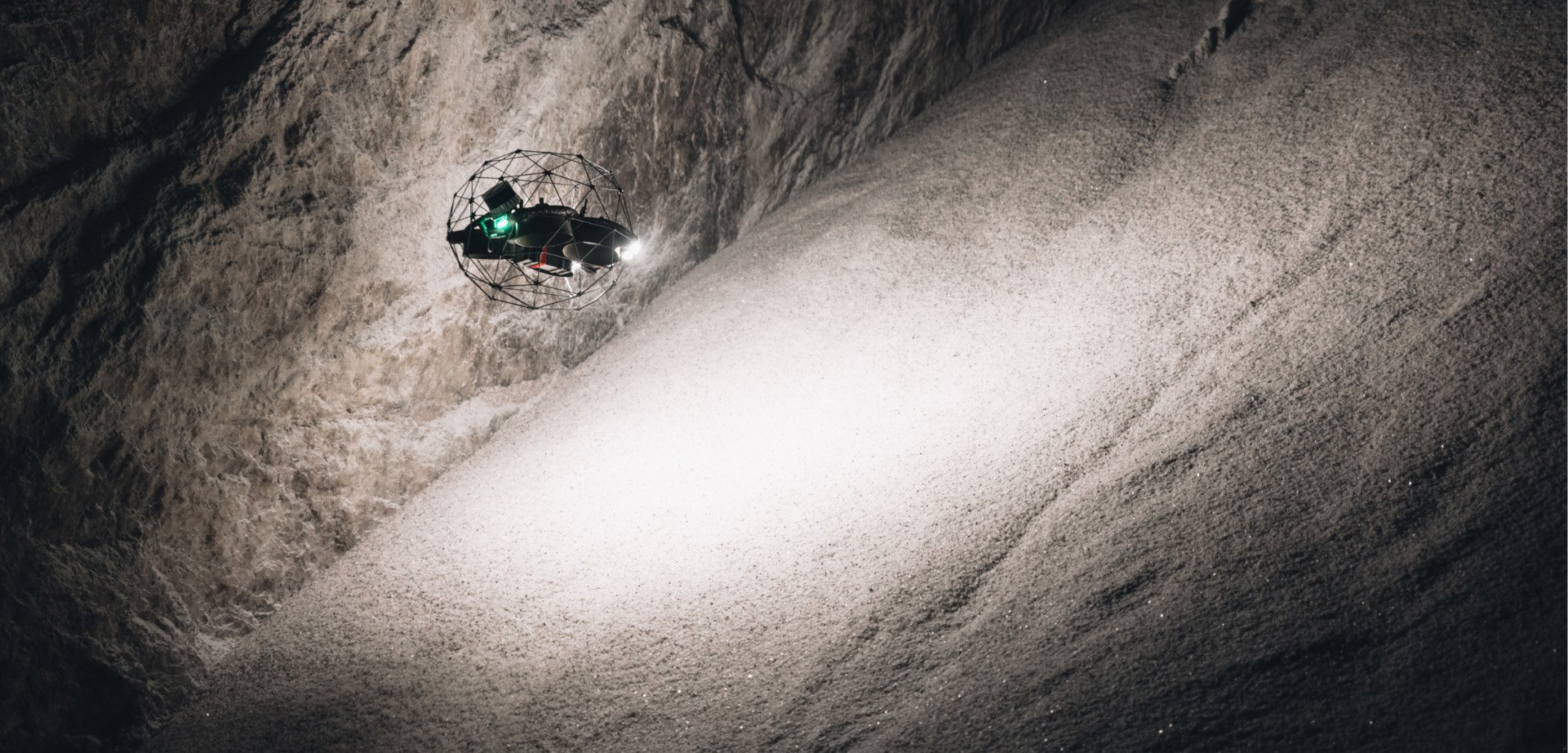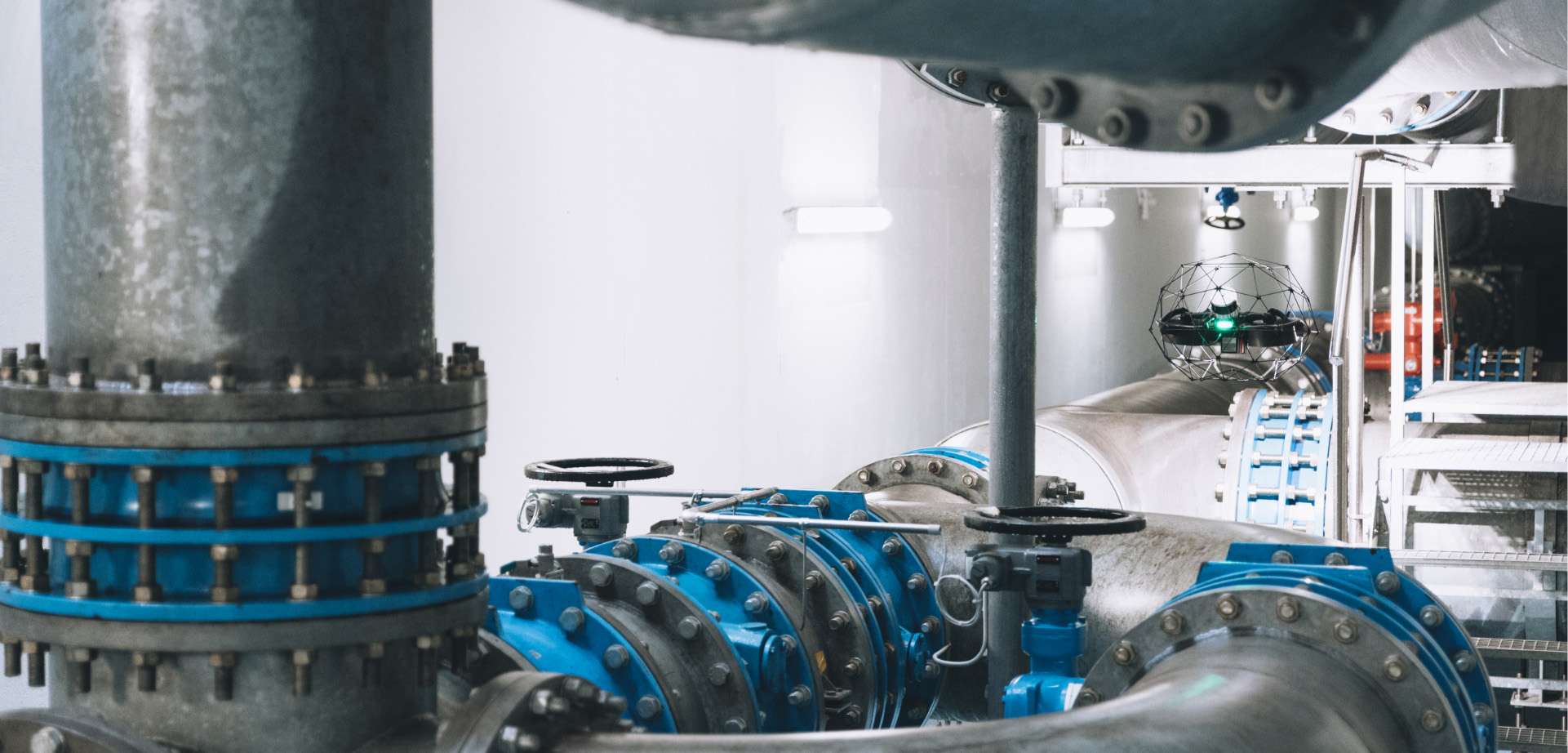 Inspections are mandatory, complexity is not.
Invest in simplification.