Each drone comes with a one-day, in-person Introductory Training. This training covers the essentials of flying an Elios drone and is designed to empower operators to perform standard inspections from their first flight. Successful completion of this training results in a pilot certification, a prerequisite for warranty benefits.
We also provide an online version of this training.
Training details
Format: In-person
Level: Beginner
Participants: Up to 2
Duration: 1 day
Theory: 50%
Practice: 50%
Price: Free*
*One training course is included with every drone purchase. (excluding travel expenses).
Course overview
Location
Available at all official training centers and at your premises.
Theory
How to set up the drone
Specifications of the drone
How to identify potential risks
Limits of the drone
How to perform basic flights
How to perform basic maintenance
How to use Inspector
Practice
The 8 essential flight exercises
Takeaways
A good understanding of the drone features
Readiness to perform your first simple inspection
Pilot certification to unlock warranty coverage
Organise a training in an official training center or contact us and organise a training at your premises.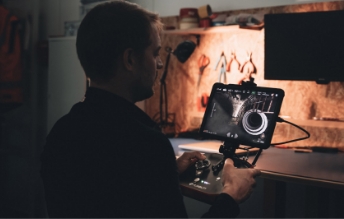 Other self-training options
Elios 3 practical exercises
Elios 2 practical exercises