Over the last few years, inspectors working in the cement industry have been realizing significant benefits from using indoor drones to collect visual data.
Indoor drones are ideal for inspectors conducting internal inspections in the cement industry, who need to collect visual data inside assets like cyclones and slurry tanks periodically in order to identify any potential defects that might require maintenance.
Here are some of the assets that inspectors use indoor drones to inspect at cement plants:
Cement and clinker silos
Slurry tanks
Cyclones
Tertiary air ducts
Kilns
Storage units
Conveyor belts
The traditional approach for inspecting these assets would require inspectors to physically enter them. Standing inside, they would move methodically through the asset with a flashlight and camera, recording visual data that reflects the internal conditions of the asset and looking for defects such as corrosion, rust, or pitting.
If the asset is large, as is commonly the case, inspectors might have to use scaffolding or rope access to see every point within it.
But high quality indoor drones can remove the need for inspectors to enter these assets in order to collect visual data, allowing them to fly a drone inside instead.
Here are six ways that indoor drones are revolutionizing the cement industry.
1. Safety
All of the scenarios inspectors face when conducting inspections in the cement industry—confined space access, work at height on scaffolding, and rope access—expose them to potential hazards that could seriously injure or even kill them.
Indoor drones can significantly reduce and even eliminate the need for inspectors to enter an asset in order to collect visual data.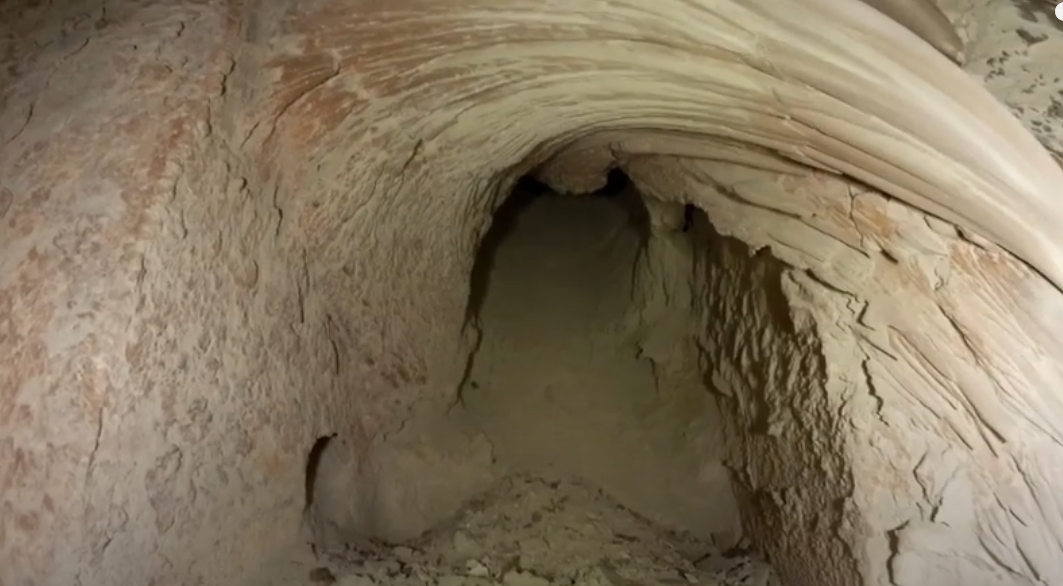 Photo taken by the Elios 2 during an inspection at a cement plant
By sending a drone into the asset, inspectors can collect visual data remotely while standing safely outside, significantly improving the overall safety of the inspection.
People will only need to enter the asset and work on scaffolding if the inspector finds a defect that requires maintenance. And, thanks to the visual data collected by the indoor drone, their time inside the asset will be greatly reduced since they'll know exactly where to work once inside.
2. Savings
A global cement manufacturing company recently saved $50,000 in a single inspection by using an indoor drone.
These savings came from:
Reducing downtimes. Indoor drones eliminate the pre- and post-inspection time needed for internal inspections by getting rid of the need for scaffolding. Indoor drones are also faster at collecting visual data than people, so they can reduce the overall time needed to collect visual inspection data by 50%, or even more in some instances.
Eliminating the need for scaffolding. Scaffolding can cost tens or even hundreds of thousands of dollars for each inspection—indoor drones can eliminate the need for scaffolding for visual inspections, thereby eliminating these extra costs.
3. Reduced Downtimes
Indoor drones can significantly reduce turnaround times for internal inspections by removing the need for building temporary structures, such as scaffolding.
During a recent cyclone inspection, a cement company reported that it would have needed 10 hours to install scaffolding and 6 hours to remove it after the inspection.
But using an indoor drone, the company was able to eliminate the need for scaffolding and reduce the cyclone's downtime for the inspection by 16 hours.
4. Access
Some assets used for manufacturing cement, such as cyclones, contain spaces that are difficult or even impossible for inspectors to reach.
This means that these areas simply go uninspected, leaving them vulnerable to defects that could develop into major issues.
But an indoor drone can easily access tight, confined spaces and collect visual data reflecting the conditions there.
Using the drone's protective cage, inspectors can slide the drone along a wall or fly it right up until it's touching the hard-to-reach area, allowing them to get a clear vantage point so they can see whether any defects are present.
5. High Quality Visual Data
Inspectors in the cement industry are using indoor drones to get high quality visual data showing minute details inside the assets they're inspecting.
In a recent inspection inside a slurry tank at a cement plant, inspectors were able to fly an indoor drone very close to the arm that controls the agitator to supply aeration at the bottom of the tank. The visual data was clear enough to show them that the arm had no defects, breaks, or loose bolts, and was safe for continued use.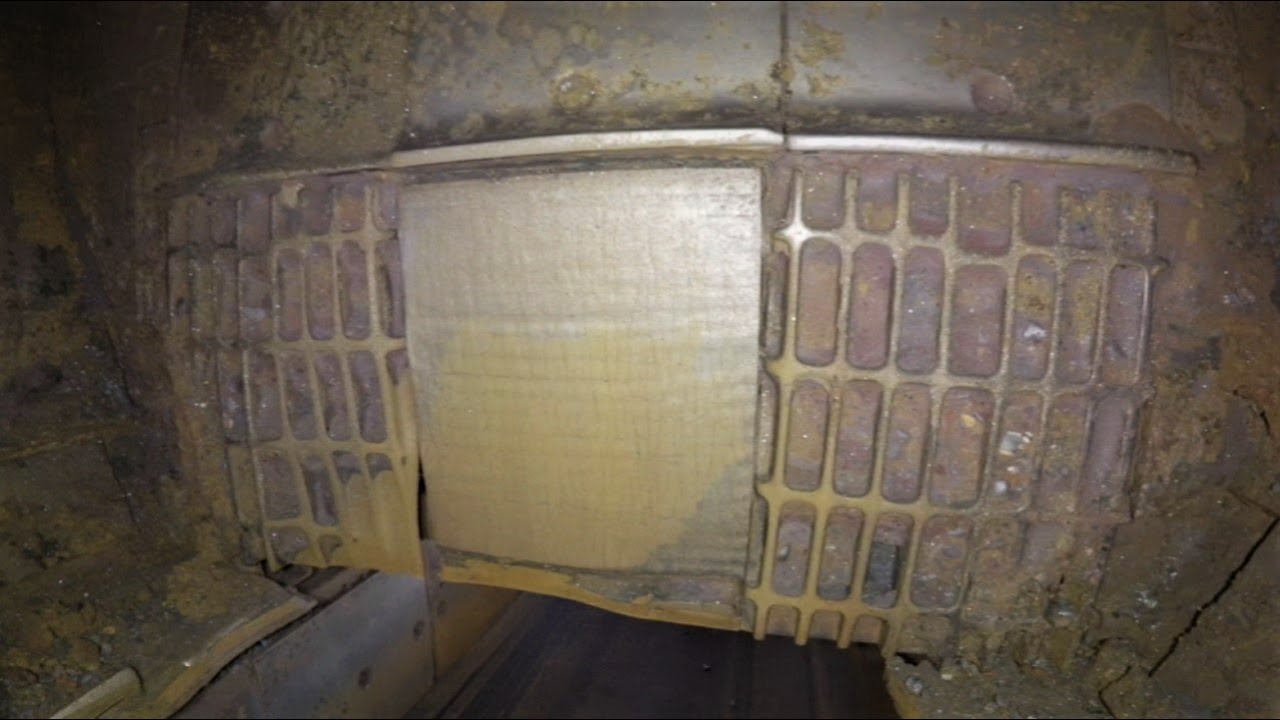 Photo taken by the Elios 2 during an inspection at a cement plant
In another recent inspection, inspectors at a cement plant flew to the top of a refractory so they could look at the place where the roof structure connected to the refractory walls.
In the past, issues in this area on another refractory had caused the entire tube to collapse, so they wanted to ensure that the connections were secure and the roof structure was intact. The visual data from the drone was as clear as if the inspectors were standing in front of the asset themselves, and showed that the walls and roof were intact and safe for continued use.
6. Improved processes and increased frequency of inspections
Indoor drones not only improve planned inspections, which require outages and are generally required by law—they also improve overall processes with cement plants by allowing personnel to quickly see what is happening inside their assets.
By enabling quick "spot check" flights, indoor drones can provide crucial information for plant administrators, giving them real-time data on the condition of an asset to inform their production decisions.
Access to this data can improve overall visibility into issues at the plant, increase productivity, and help extend the life of assets used in cement production.
Watch this video created by Halo Robotics to see inspection footage captured by the Elios 2 during an inspection at a cement plant:
Best practices for using indoor drones in cement industry inspections
Work at a cement plant and want to try using an indoor drone for your next inspection?
Here are a few tips from experts in the field:
Use fishing line. Consider attaching a fishing line to the drone so that you don't lose it. This is especially useful when flying in a dusty environment (as is often the case in the cement industry), where it may be hard to see your drone while you're flying it. Pro tip: Check the weight of your drone and make sure that the type of fishing line you choose is graded for at least that weight, if not more (i.e., use a 30 pound line for a 30 pound drone, and so on).
Short flights. In order to fly, the drone's propellers will be turning incredibly fast, and this motion can stir up dust. Try to keep your flights quick by planning ahead and knowing exactly where you want to go and what visual data you want to collect. This way you'll reduce the amount of dust kicked up by the drone's propellers and retain optimal visibility for the inspection.
Clean off the dust. After you fly, make sure to thoroughly clean the drone for dust. Many inspectors in the cement industry who work with indoor drones use a compressed gas duster to get as much dust off the drone as possible after every flight. Doing this will prolong the life of your drone, and make sure it's ready to fly for the next mission.