Visual inspections in confined spaces are known to be risky, long, and expensive — but they don't have to be
Are your internal inspections expensive due to long downtimes and the need to build and take down scaffolding? Are they dangerous due to the need for entering confined spaces and standing at height? Our confined space drone reduces the need for for scaffolding, increasing your savings while also keeping your inspectors out of harm's way.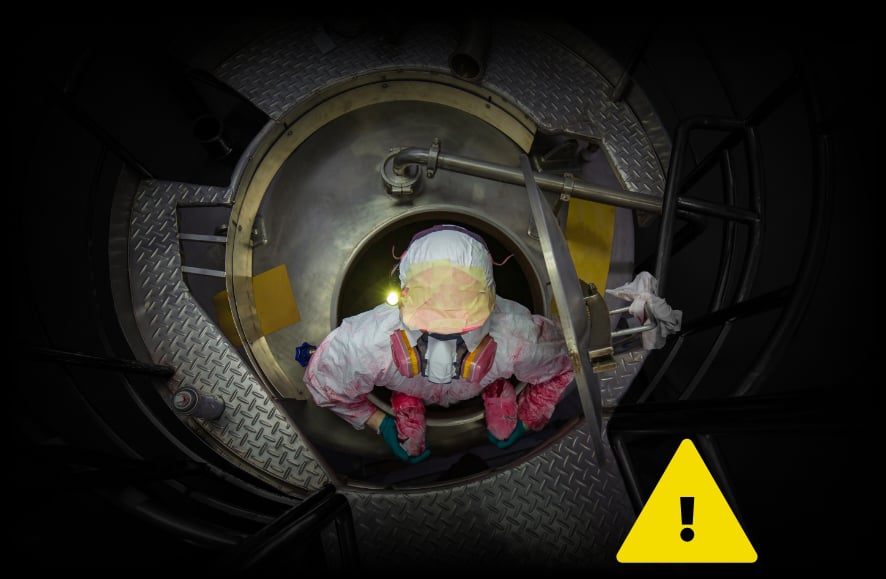 SAFE, FAST, AND ECONOMICAL
Like you, we want visual inspections to be a safe, fast, and economical routine
Revolutionize the way you perform indoor visual inspections today
1. Talk to a drone expert
2. Validate the technology fit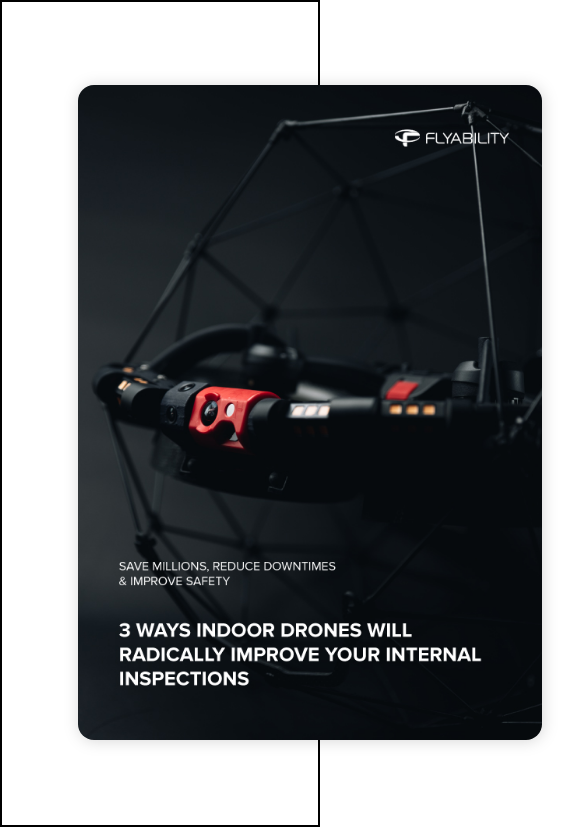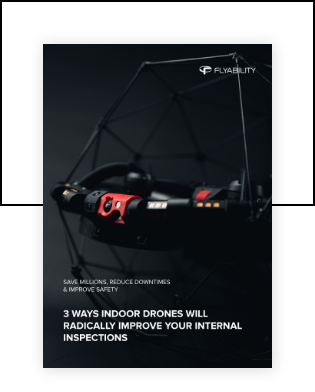 Want to transform your internal inspections?
Learn how you can get these three benefits in your internal inspections:
Save Money
Cut Downtimes
Improve Safety
Get your free PDF
Frequently Asked Questions
What is special about Flyability's drone technology?
Collisions pose a major problem for drone operations indoors—especially in confined spaces. A collision can risk crashing the drone, which could make it break or sustain significant damage.
Unlike many drone manufacturers, we did not set out to find a sense-and-avoid solution to address the dangers of crashing in confined spaces. Instead, we made a drone that was collision tolerant. Our drones are made to be used for inspections in dark, complex confined spaces, where sense-and-avoid technology would not have performed well. Even today, it is still very difficult to operate a drone in confined spaces using sense-and-avoid technology and get the same level of data quality you can get with our drones.
Thanks to our proprietary collision tolerant flight algorithm, our latest product—Elios 3—is the leading platform for performing remote visual inspection, 3D mapping, and surveying in confined spaces available in mass production.
Does Flyability provide inspection services?
Flyability does not provide inspection services. We are a drone manufacturer that makes drones for inspections. However, we do have an internal team of drone pilots that is primarily assigned to training and demonstrations. We are happy to deploy our staff to your site if you are interested in a demonstration, a proof of concept, or if you want to get personal training on our products.
How much does it cost to perform indoor inspections with drones?
The cost of performing drone-based indoor inspections instead of manned inspections at your plant depends on many factors including your environment, your team, the material you require, the frequency at which you perform them, and more.
On average, our clients see a return on investment within the first year of use. Some even see a 10x return on investment within the first flight.
If you are interested in buying our products you can contact our sales team or contact one of our distributors in your area.
Are Flyability products ATEX, Ex Rated, or Intrinsically Safe?
No, they are not. However, this does not prevent Flyability's clients from inspecting fluid catalytic crackers, oil cargo tanks, and many other places used to store or process highly explosive goods. Just as they would for a manned inspection, these environments must be cleaned and inerted prior to being inspected. And, since a drone doesn't need to breathe, they can operate in nitrogen-inerted environments.
For more information on this topic, please read this article about drones and intrinsic safety.
Does Flyability work with resellers?
Yes. We have a network of 70 resellers around the world who are trained to demonstrate the technology, provide training, and perform maintenance operations on our products. You can find the complete list of our resellers here.