La eficacia de las operaciones mineras depende de la seguridad y la claridad operativa
Equipados con ELIOS 3 y sus nubes de puntos de alta densidad, los topógrafos e ingenieros pueden recopilar datos rápidamente en zonas prohibidas y proporcionar información subterránea que antes no era posible de lograr.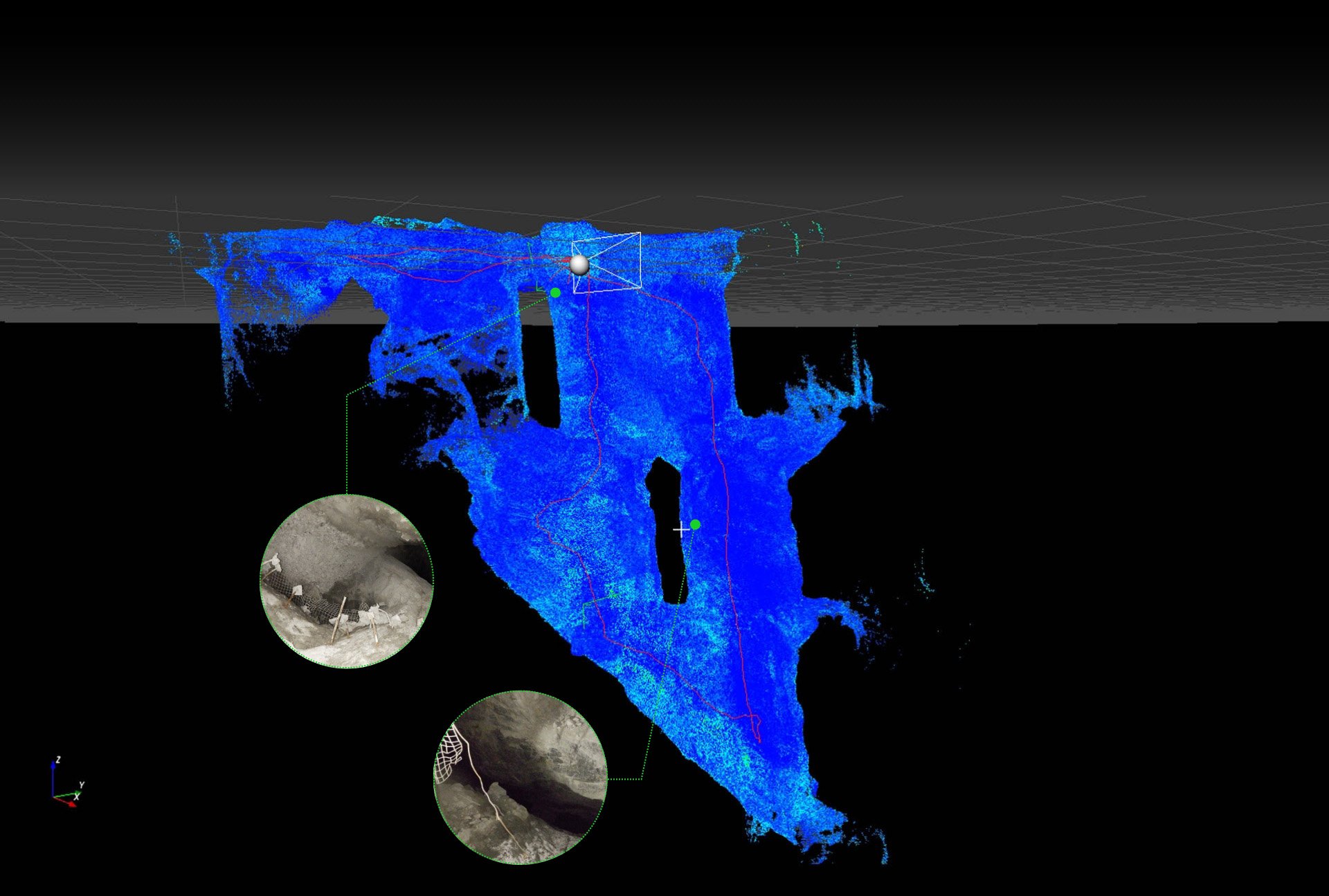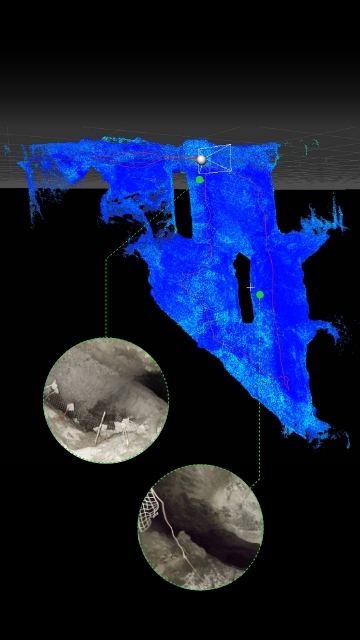 Inspeccione, mida y mapee zonas inaccesibles desde una distancia segura
Acceso a funciones avanzadas de drones para diversas aplicaciones de mapeo de minería subterránea y topografía de zonas peligrosas
Mapeo y topografía de zonas peligrosas
Seguimiento y conciliación del volumen de las pilas
Supervisión de galerías subterráneas y pasos de mineral
Detección de cambios
Cálculo del volumen de corte y relleno
Clasificación del macizo rocoso
Inspección de equipos
Ponga fin a las inspecciones y estudios peligrosos
Las aplicaciones subterráneas de ELIOS 3 son muy amplias. Gracias a su sensor LiDAR giratorio, ELIOS 3 ofrece un campo de visión omnidireccional que garantiza la recopilación de datos 3D en todas las direcciones. La medición precisa de modelos y los cálculos de volúmenes son posibles sin utilizar un GPS.
Lo que dicen nuestros clientes mineros sobre el Elios
"La minería es un entorno extremadamente hostil y peligroso. Poder eliminar el elemento humano es clave... Elios ayudará a que la industria sea más segura."
"Los beneficios económicos de utilizar Elios para las inspecciones de equipos mineros son evidentes. Como la mina no tiene que detener la producción durante más de una hora, la empresa ve un ahorro inmediato de entre 100.000 y 150.000 dólares en costes de producción."
Descubra cómo las empresas mineras utilizan nuestros drones para supervisar lo que ocurre "in situ"
Subscribe to receive more stories about Flyability drones in the Mining industry.
Frequently Asked Questions
In order to operate a drone, do you have to be an engineer or an NDE inspector?
No, it is not required but you should always be aware of the regulations concerning commercial drone operations in your area before flying). Piloting Elios drones is accessible to everyone who has completed the introductory training. Traditionally our clients work in teams of two when running inspections, one pilot and one inspector who can analyze the data on the spot. With this approach, each person can focus on their area of expertise.
How do I train my team?
Flyability has put in place a complete certification and training program that takes drone pilots from discovering the particularities of piloting a drone indoors BVLOS (Beyond Visual Line of Sight), to being able to perform the most difficult indoor inspection missions. The certification tests the pilots on their ability to assess the difficulty of a mission and puts their own piloting skills into perspective. Our training courses are defined and provided by professional pilots with extensive mission track records using Elios drones. Every bit of theory you will learn is backed-up by practical exercises directly applicable to your everyday job as a pilot. Operators following our training courses receive a valuable professional certification, acknowledging their proficiency at using Elios drones.
Do I need to adapt my Standard Operating Procedures?
Asset owners are responsible for deciding whether to modify their SOPs to accommodate the use of drones. Nevertheless, SOPs provide a method to communicate the process changes to employees. As they no longer rely on humans to enter confined spaces for inspection, most of our customers update SOPs to take the drone into consideration.
Can a drone be used as a formal inspection tool?
Several clients have conducted formal inspections using our products that have been approved by classification societies. You can read more about an example in this article: https://www.flyability.com/articles-and-media/can-a-drone-be-used-as-a-formal-inspection-tool
The thing to note is that drones can't permanently be recognized as a formal inspection tool, since inspectors are agnostic to specific tools. Rather, inspectors can approve a given tool in a specific inspection when they see the data it can produce.
How to process inspection data?
Once your mission is completed, you can simply connect Elios to your computer using the USB port fitted on the top of the drone to import all data in Inspector, our companion software.

After retrieving the flight data, you have immediate access to a high resolution point cloud of your assets that you can visualise in Inspector. You can then review your POIs and document your inspection by taking notes in the POIs, making measurements, and exporting your data as a report.
Are drones intrinsically safe?
ATEX is the European certification given to equipment tested and approved to be intrinsically-safe.
The Elios drones are not ATEX rated / intrinsically safe. It is hardly possible for a drone to be intrinsically safe (none to date).
You will need to perform a procedure to neutralize the environment of the asset you want to inspect like you would do when doing a manned inspection. You still have a lot to gain when performing the inspection with a drone instead of a human. For example, you can use nitrogen to neutralize the asset and send in a drone right away. If you do the same for a manned inspection, the inspector would have to carry a breathing apparatus and you would need to deploy bystanders, which is much more complicated and dangerous.
For more information on this subject, please follow the link: https://www.flyability.com/articles-and-media/are-drones-intrinsically-safe
Can I fly Elios drones outdoors?
Flyability drones can fly outdoors in ATTI mode to inspect outdoor assets. However, it is not recommended to do so as it is much harder to control the drone in ATTI mode. This use case is reserved to experienced pilots only. Keep in mind that flying outdoors is subject to airspace regulations, unlike indoor flights.
Should I insource or outsource drone-based inspections?
What is the size of the smallest defect the Elios drones can spot?
Is dust a blocker for drone-based inspections?
Industrial indoor spaces are often full of dust, which makes First-Person View aircraft navigation difficult. Elios drones feature a dust-proof lighting system that allows you to traverse dirty places without losing sight of your objective. And for the extreme cases, you can navigate inside assets relying solely on the live map created by LiDAR and displayed instantly in Cockpit.