The HDMI output can be connected to a secondary display for demonstration purposes, or in combination with higher brightness display when flying in direct daylight. If the output does not work outright, then try activating the HDMI port on the RC control unit:
What you need:
- "DJI GO--For products before P4" (or "DJI GO" on iOS) on your personal tablet of phone. We do not recommend, to install it on the Elios tablet. Cockpit and DJI GO should ideally not be installed on the same device, as they will disrupt each other in communicating with the DJI controller.
DJI GO will ask you to update the firmware of the Control unit. DO NOT do this. The firmware version of the controller must remain at version 1.2.10
Procedure:
When the controller has connected to the tablet, the blue camera button will appear in the main menu of the DJI GO app.
Go to the HD tab (Image transmission settings)
Make sure you have
HDMI Video output: Enabled
Output port: HDMI
Check these settings:
- App Output mode:

LB
- Output Port:

HDMI


- Output mode:

LB
- OSD Settings:

Disable OSD
Then choose the Output Format that your monitor can display.
You may now leave DJI GO app and turn off the RC unit.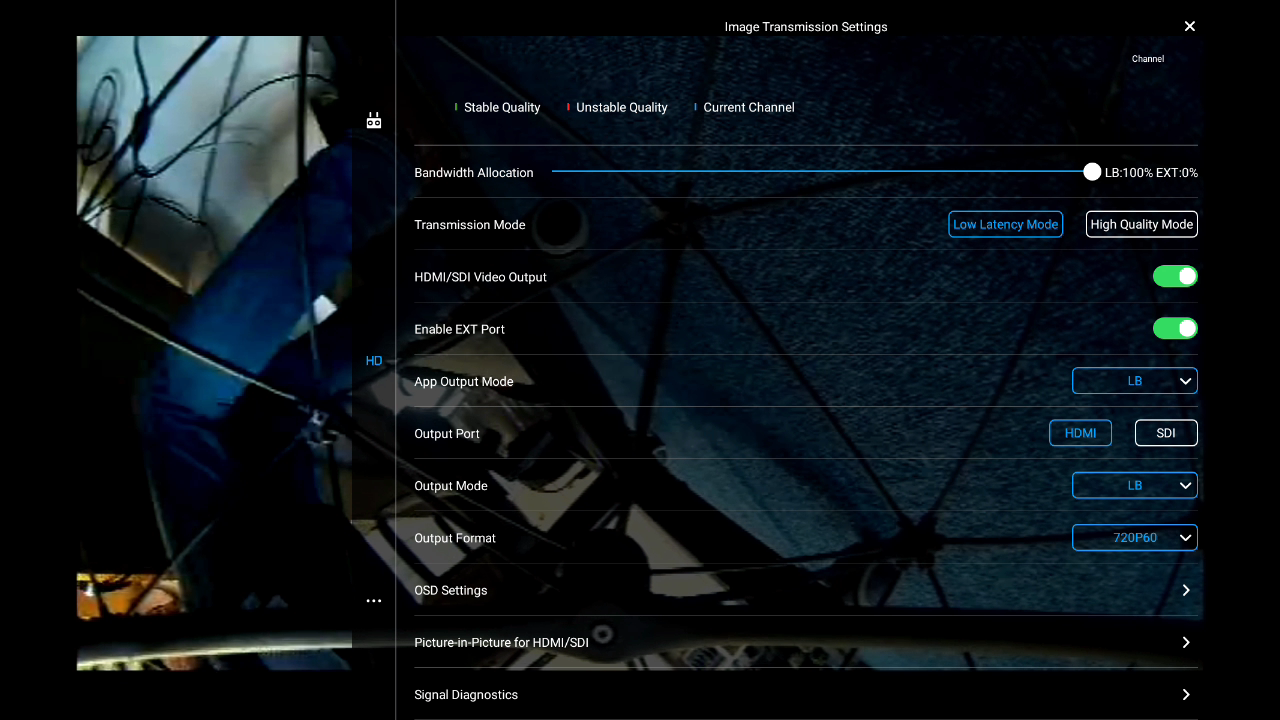 Image transmission settings