January 16, 2020 – Flyability, Swiss creator of the groundbreaking Elios 2 drone for indoor inspections, has opened its first U.S. office in Denver, Colorado to continue its rapid expansion into U.S. markets and offer more robust support to customers and partners.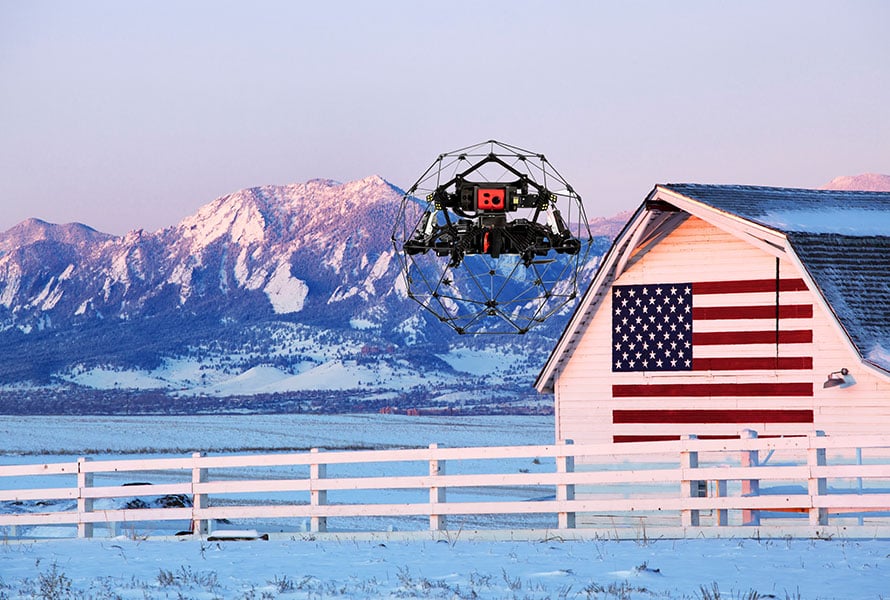 After a series of high-growth years, including an $11 million Series B fundraising round in 2018 and the release of the first-of-its-kind Elios 2 in 2019, Flyability continues to expand operations by opening its first U.S. office. Flyability's new Denver office will allow the company to provide timely, more localized support to U.S. customers and partners, as well as continue to strengthen and develop strategic partnerships throughout the country and surrounding areas.
"This is a very meaningful step for our company and for our clients," says Flyability co-founder and CEO, Patrick Thevoz, "we are excited to have sales and support staff on the ground in what is already our fastest growing market."
U.S. industries currently using or testing Flyability drones for indoor inspections include Oil & Gas, Power Generation, Mining, and Waste Management, among others. Alexandre Meldem, Flyability VP of Sales, spent a year and a half growing the company's presence in North America among these various industries from its headquarters in Switzerland, and will be helping to open the new office.
"Being in the same timezone as our clients and partners will have a profound effect on the way we can support and advise them in the use of our technology," says Meldem. "We will be quicker to react to their needs and to provide onsite support as needed."
Denver was selected for Flyability's first U.S. office because of its central location in North America, its thriving technology-focused community, and its large airport, which will help provide close support to customers by enabling more frequent onsite consultations and training.
Over the next few months, Flyability will be hiring locally in Denver to strengthen the North American team. "We are looking forward to growing a local team to be closer to our North American customers," says Johan Mlouka, Managing Director for the Americas. "Having been in the commercial drone space from the genesis of the company, we fully understand the operational constraints of our clients and partners, and are excited to invest in this area to serve them better and faster"
Interested parties can get more information about the Elios 2 by reaching out to Flyability at sales@flyability.com.
---
About Flyability
Flyability is a Swiss company building solutions for the inspection and exploration of indoor, inaccessible, and confined spaces. By allowing drones to be used safely inside buildings, it enables industrial companies and inspection professionals to reduce downtime, inspection costs, and risks to workers. With hundreds of customers in over 50 countries in Power Generation, Oil & Gas, Chemicals, Maritime, Infrastructures & Utilities, and Public Safety, Flyability has pioneered and continues to lead the innovation in the commercial indoor drone space.
More information on www.flyability.com / @fly_ability
Contact: media@flyability.com, +41 21 311 55 00