A pentagon can get unglued after a collision. This can easily be repaired following the instructions below.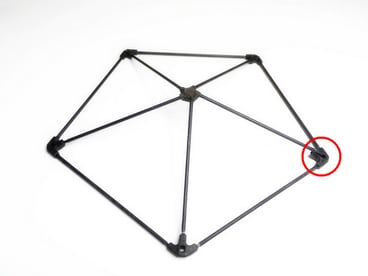 Required materials:
Do not use other glue than the recommended, the gluing quality is very important
Loctite 435 or cyanoacrylate glue
Isopropanol alcohol (IPA)
Sharp tool such as xacto knife or a utility knife
Tweezers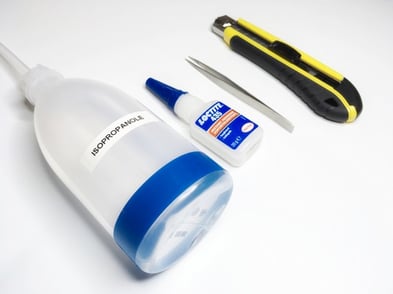 Repair instruction:
Use the Isopropanol to clean the end of the carbon rod and if necessary remove all glue residue with the utility knife.
Clean the hole of the plastic part with a drop of IPA, and remove any glue residue with the sharp tweezers.
Put a drop of Loctite 435 in the hole of the plastic parts and insert the carbon rod to the end.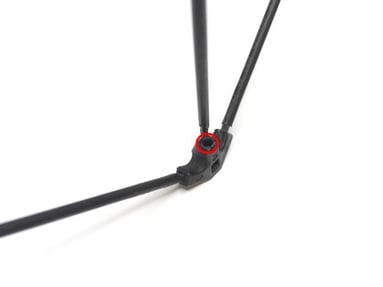 Keep some pressure between both parts for 30s.
Wait 15min before applying any stress to the pentagon.