When the Batter Safety Clip is damaged or broken it must be replaced before the next flight. This is a simple procedure which you can perform yourself.
Use a T6 Torx screwdriver to remove the two screws holding the clip in place: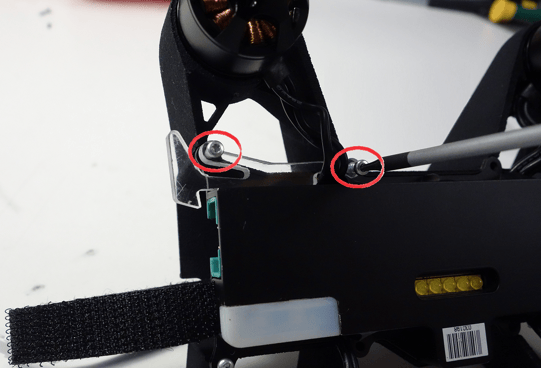 Remove the old clip and install a new one, then re-insert and tighten the screws lightly.
Contact us to order a new safety clip.