One year ago, Flyability launched its new drone, the Elios 2.
So what has been the reaction from users? In this article we wanted to take a quick look both at the progress made for drones in industrial uses in 2019 and the initial feedback from industries, users, and pilots after several months of use in the field.
2019—A Tipping Point for the Use of Robotics in Inspections
Looking back, 2019 was the year that robotics inspection reached a tipping point.
Many large industrial corporations leverage inspection drones in their operations. As reported by Bloomberg news in a 2019 article entitled Drones Do Deadly Work So You Don't Have To, many large companies such as Dow, At&T Inc., BASF,or Shell are using drones to help workers avoid death and injury while significantly reducing inspection costs,
Among these numerous initiatives, we are particularly proud to see the impact drones are making in confined spaces inspections. In 2019, Dow announced that 1,000 confined spaces entries were eliminated thanks to robotics, and building solutions giant LafargeHolcim declared drones a key part of its "Plants of Tomorrow" initiative.
For Flyability, 2019 was marked by the launch of the Elios 2, a drone designed for a broad range of indoor applications, enabling even the newest drone users to feel like a seasoned pilot.
The Elios 2 presents a radical step forward for indoor inspection robotics, since its various inspection features—like oblique lighting, distance lock, and ease of use—were all designed with the direct input of inspectors in the many industries that use RVI (Remote Visual Inspection) tools in their work.
2020 and Beyond—How Drones Are Supporting Inspections Today with Insights from Our Customers
Numerous customers have shared their success stories and accomplishment over the last year
Here are some of our favorites:
Oil & Gas / Maritime
Bureau Veritas France used the Elios 2 for a drone ballast tank inspection for Total. The results were a safer and faster inspection, with high-quality HD images available post-mission.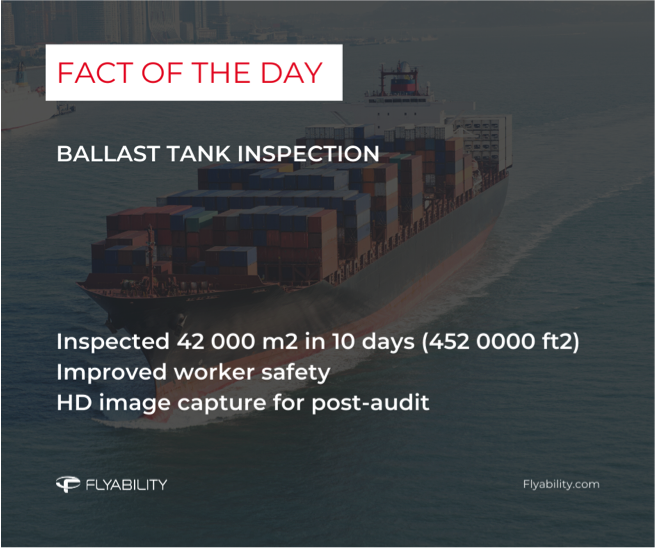 Power Generation
Exelon Clearsight used Elios 2 to reduce time spent in a confined, radioactive, and hazardous space. Using a drone reduced the inspection time from 2 days to just 4 hours. Read the full article here.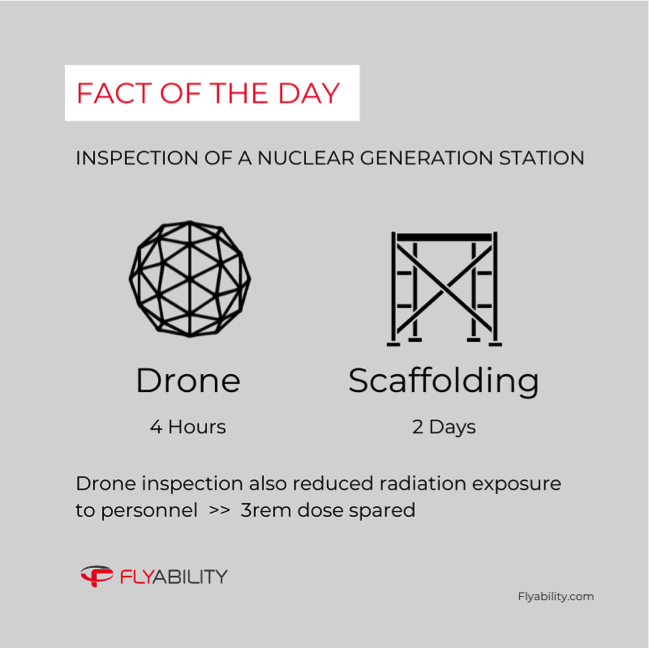 Exelon Clearsight also partnered with a coal power station to use Elios 2 to safely and effectively enter the filtration system while offline for Non-Destructive Testing. They got outstanding results for this inspection, completing the work in 8 hours using the drone vs. 120 hours with conventional methodology. Read the full article.
Maritime
Our US partner MFE Rentals conducted a ballast tank inspection with a drone with one drone pilot in three ten-minutes flights. Typically, the same inspection would require three to four inspectors utilizing ropes, oxygen monitoring devices, and extensive safety equipment. The caged drone's collision tolerance and onboard lighting allowed the pilot to maneuver the drone safely and efficiently without any external lighting.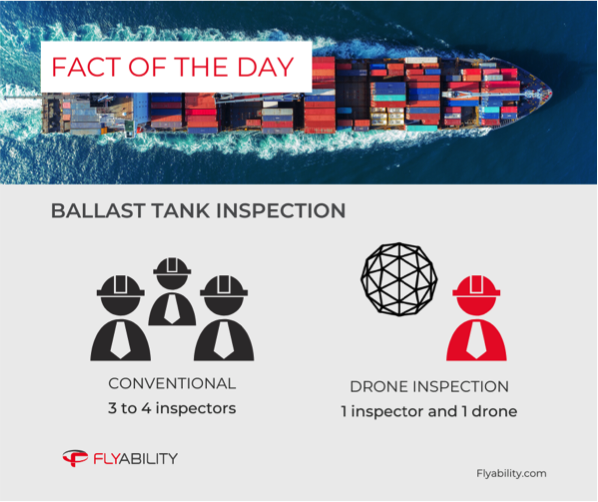 indoor Photogrammetry—Mining & Beyond
Mining inspection company UAS Inc. used Elios 2 for underground photogrammetry. This is just one of the Elios 2 users that has praised the drone for its ability to perform photogrammetry even in dark and GPS denied environments.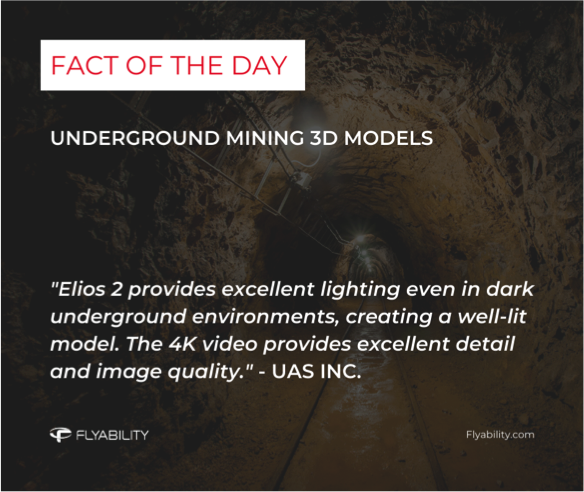 Drone usage and development
Asset owners tend to prove drone ROI even in just a few missions per month and take advantage to build company wide drone programs. In a survey we conducted, out of 250 Elios 1 and 2 users, 45% are performing 2-5 missions per month and 41% do even less than 2 missions per month.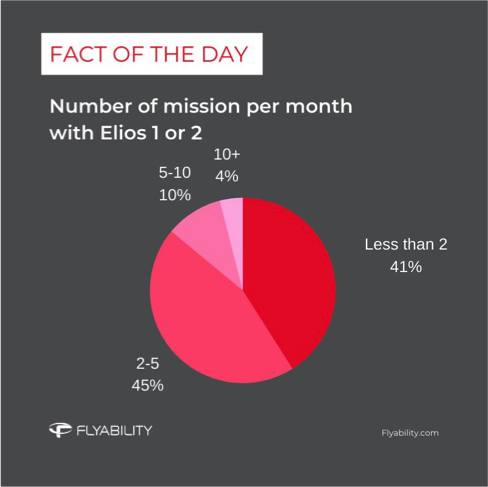 According to the same study, a high majority of respondents expect a high growth of indoor drone inspections. About 85% state they will increase the number of indoor inspections with drones they conduct in the next five years and 73% say they will increase their indoor drone fleet size during the same period of time.