In addition to savings, safety is one of the biggest benefits to using indoor drones for internal inspections.
The reason for this is simple. By using an indoor drone to collect visual data, inspectors don't have to collect it themselves.
This means that drones can take the place of inspectors, reducing the need for them to enter potentially dangerous places inside assets like boilers, pressure vessels, or chimneys.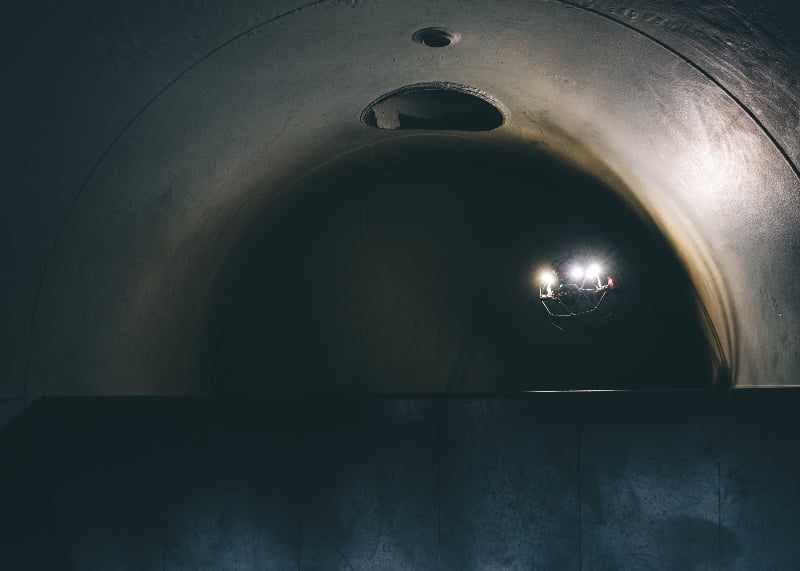 The Elios 2 being used in an internal inspection
This wasn't always the case. When commercial drones first started being used the technology was not always reliable, and was often more useful as a supplement to in-person data collection than a full replacement.
But drone technology has advanced considerably over the last few years. Now, using a drone like Flyability's Elios 2, inspectors can almost completely eliminate the need to enter an asset to collect visual data.
[Related read: Elios 2 Tested 15 Times by Ronik Inspectioneering, Approved as a Formal Inspection Tool]
Since indoor drones can now take the place of inspectors, this means that they can help project managers enact the highest tier of the hierarchy of control for addressing safety hazards in the workplace—the tier in which the hazard is completely eliminated.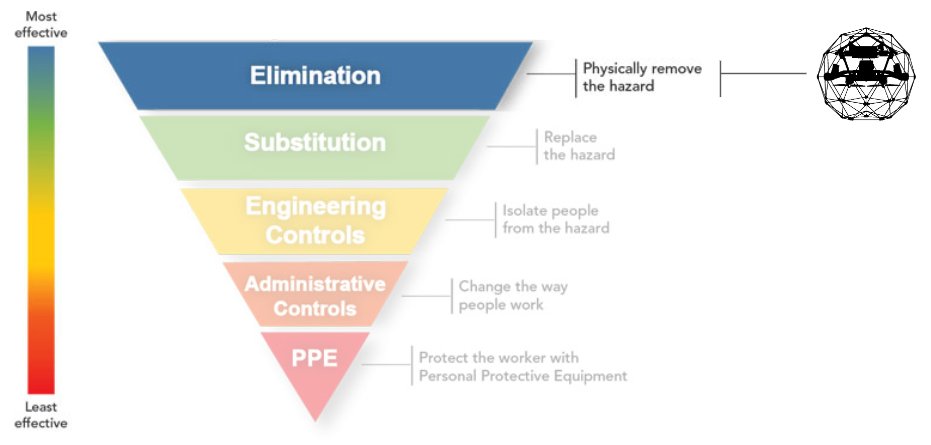 So what hazards do drones help reduce, or even eliminate in some instances?
Here are the three biggest ones, each of which highlights one way that indoor drones can help improve safety for internal inspections.
1. Reducing the Need for Confined Space Entry
According to the Bureau of Labor Statistics, a total of 1,030 people died in the U.S. from 2011 to 2018 due to occupational injuries involving confined spaces.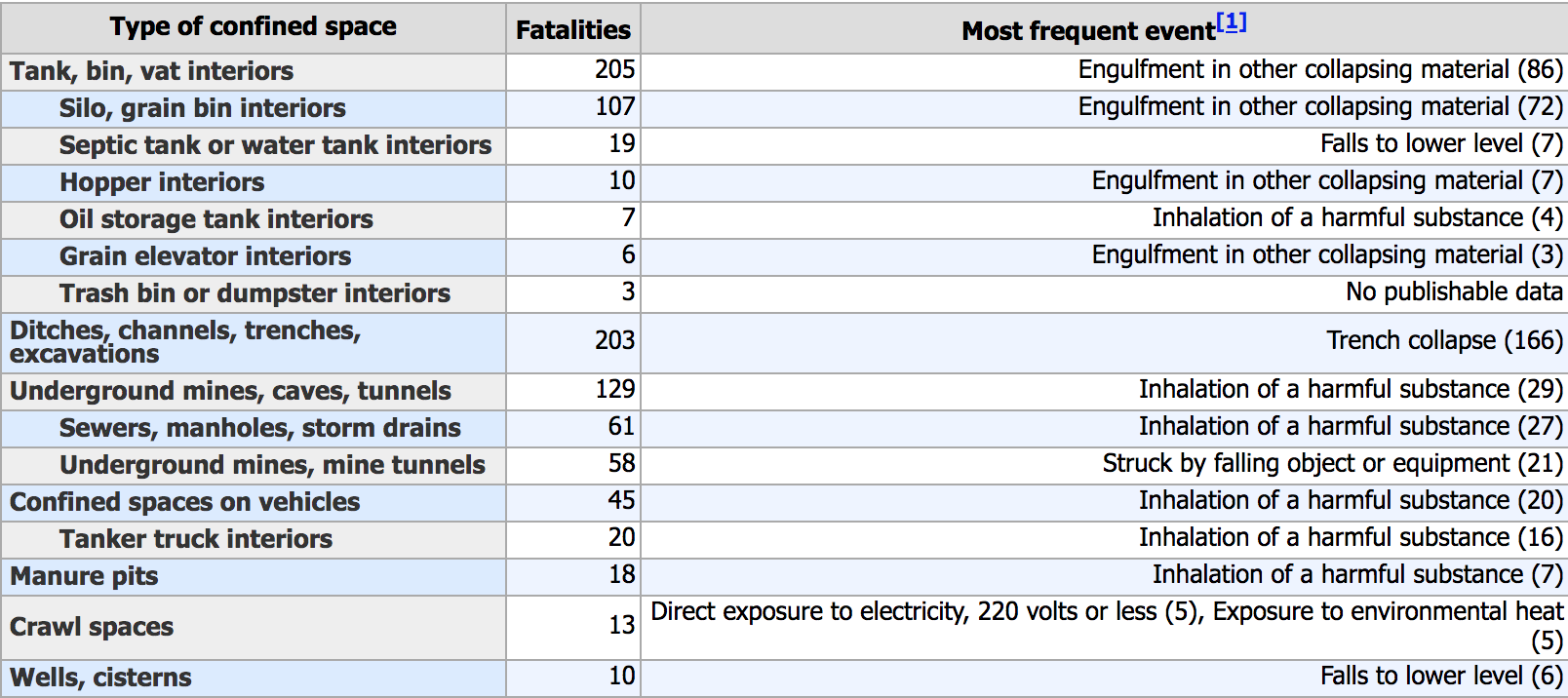 Source: U.S. Bureau of Labor Statistics—Fatal occupational injuries involving confined spaces / July 2020
As you can see by scanning the chart above, not all of these confined space entries were conducted for the purposes of visual inspection.
But for any of them that were, a drone can now be used to take the place of the inspector in many instances, significantly improving safety for the work that needs to be conducted.
And for those instances where the goal was to conduct a visual assessment of the conditions inside an asset (that is, not a formal inspection but still a mission to collect visual data), a drone could also be used instead of a person, again eliminating or significantly reducing the need for confined space entry.
2. Reducing the Need for Rope Access
Another potentially dangerous inspection service line is rope access, whereby inspectors rappel or climb within an asset using ropes in order to collect visual data.
While rope access is statistically not nearly as dangerous as confined space entry, it still poses risks to inspectors.
According to the Industrial Rope Access Trade Association (IRATA), from 2017 to 2019 four fatalities were recorded by those performing rope access in an industrial setting, with a total of 73 injuries reported.

Source: IRATA Work & Safety Analysis 2020 source
Note: This chart only shows the 10 incidents that IRATA deemed "reportable" based on their severity.
It's worth noting that injuries during rope access can occur due to circumstances outside of the inspector's control, such as when inspectors are struck by falling tools or other objects, suffer burns from materials present within an asset, or are exposed to toxic vapors.
By using a drone to collect visual data, an inspector's exposure to the hazards of rope access and the secondary hazards mentioned above can be significantly reduced, or in some instances even eliminated, thus improving the overall safety for those involved in the inspection process.
Learn more about rope access and how inspectors use it in their work in this guide.
3. Reducing the Need for Work with Scaffolding
While working inside a confined space like a boiler or pressure vessel, many inspectors will need to stand on scaffolding in order to be able to see certain parts of the asset.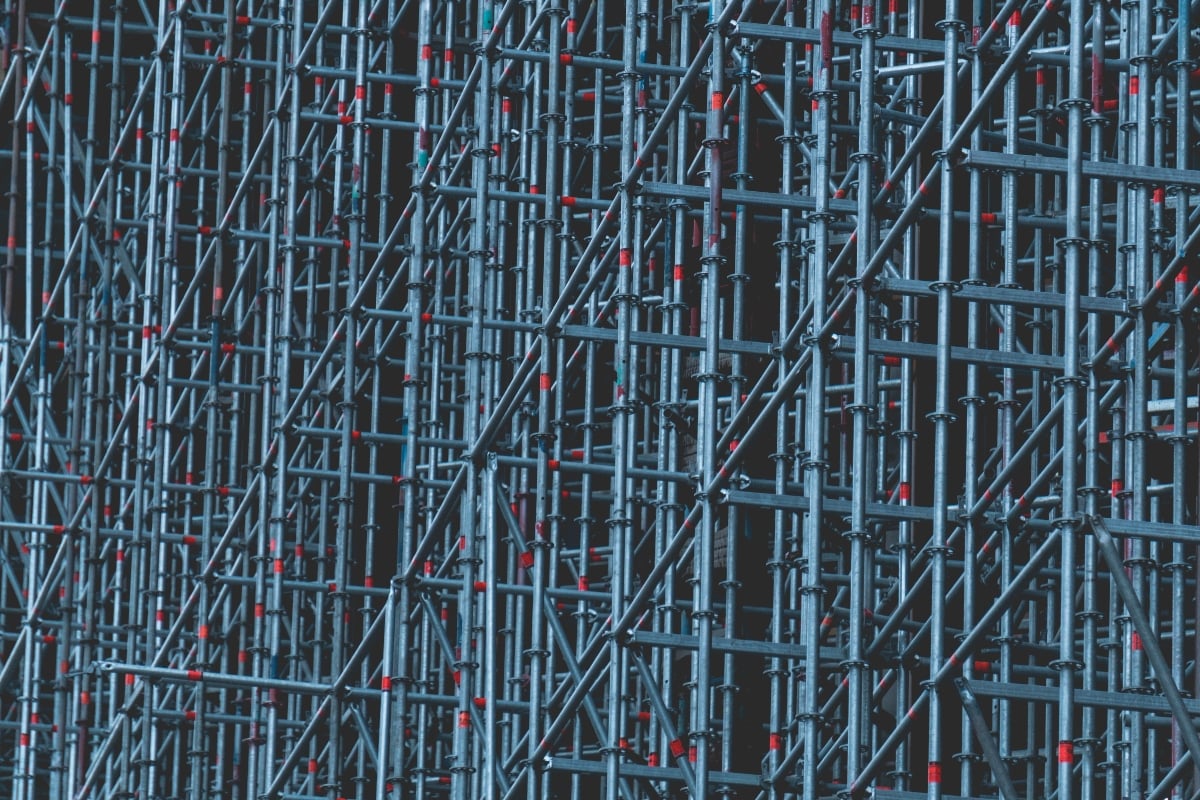 Simply working with scaffolding—climbing it, standing on it, and then climbing back down from it—can pose a safety risk, both to inspectors and to those who have to set it up and take it back down.
According to OSHA, every year in the U.S. about 4,500 people are injured and 60 killed due to scaffold-related accidents.
Further, falls from scaffolding make up about 25% of all fatal falls that take place in the workplace.
Of those injured, 72% attribute the accident either to the planking or support giving way, to slipping, or to being struck by a falling object.
Granted, these are statistics for all scaffolding incidents across every industry that uses them, not just scaffolding used for internal inspections. But this data reveals that working on scaffolding has inherent risks, and that if that work can be avoided it will inevitably lead to improved safety conditions for workers.
By using an indoor drone to collect data inside an asset the need for scaffolding can be significantly reduced, or even eliminated in some instances, thus improving safety for everyone involved in the inspection process.
A note on scaffolding: Although drones can reduce the need for scaffolding in collecting visual data, it is important to note that scaffolding will almost always be required for maintenance work—that is, for repairing defects that are discovered during a visual inspection, but here again indoor drones can help make educated decisions when planning for scaffolding before you actually have to send someone in.
The Future of Inspections—No More Humans in Dangerous Spaces
Companies are starting to recognize the importance of using drones and other robotics solutions to remove people from dangerous scenarios like the three we've covered above.
For instance, Dow has made a significant commitment to using robots in confined spaces and other dangerous workplace scenarios, adopting the phrase "Make technology do the dangerous work."
"Dow is using drones for inspections under water, in elevated locations, and and in confined spaces instead of putting people at risk. Inspections identify immediate maintenance issues and help anticipate site-specific issues so preemptive action can be taken."
The company has committed to eliminating fatalities in the workplace by 2025 and to reducing the most severe incidents of workplace injury and illness by 85% by 2025 (as compared to its 2015 baseline). And it's making significant progress, as indicated by the graph below.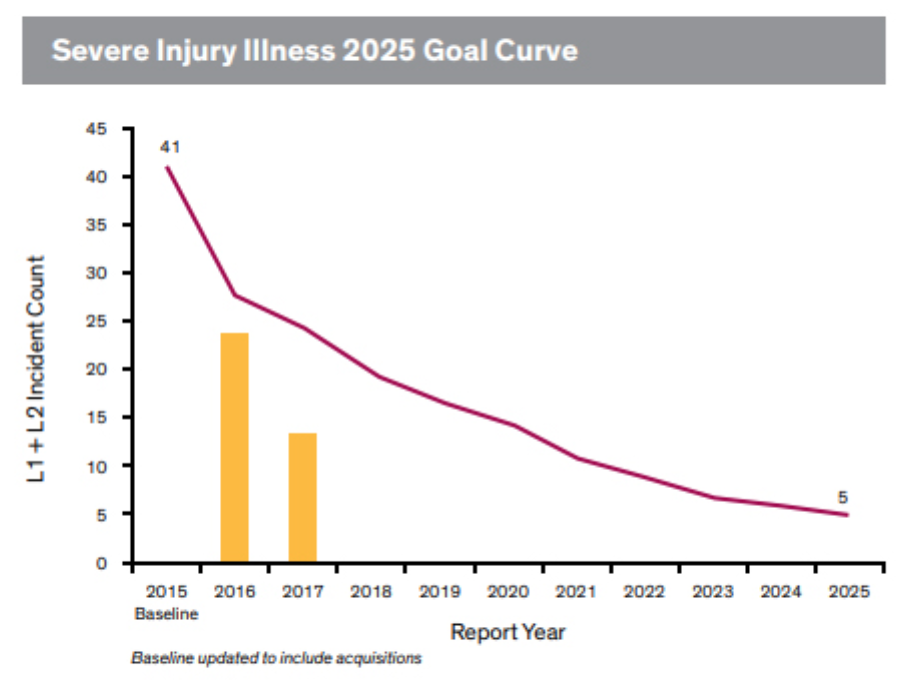 Here are some of the milestones Dow has accomplished so far on the way toward achieving its workplace harm reduction goals:
In 2018, Dow used robotics to eliminate more than 1,000 confined space entries.
In 2018, Dow also used robotics to eliminate more than 1,000 external inspections that would have required elevated work.
Overall, at least 750,000 fewer hours of worker exposure to higher-hazard activities.
Dow isn't the only company making a commitment to reducing hazards to workers by using drones and other robotics solutions for dangerous work.
Other major companies throughout the world have been instituting similar initiatives, working to use new technologies to make the workplace safer. Over the next decade, we hope to see some big reductions of workplace fatalities and injuries due to the use of indoor drones and robots instead of people for dangerous work.
---
Want to learn more about the benefits of drone inspections?
Watch this webinar: The Benefits of Drone Inspections—How Inspectors Are Using Drones to Improve Safety and Save Millions